As the sun has now set on a beautiful evening in St. Joe, the Kansas City Chiefs are soon to call it a night as well, but not before having the option for a team snack in the cafeteria. Likely taking part in an extra fueling session for tomorrow morning's practice is the Chiefs RBs group, coached by Eric Bieniemy.
Following Friday's practice, I watched coach Bieniemy leading his guys in some blocking drills, using the sled. Rep after rep, from last year's leading rusher Jamaal Charles to rookies Knile Davis, Braden Wilson, Toben Opurum and Jordan Roberts, as well as Anthony Sherman and Shaun Draughn, each back, regardless of fatigue, began and finished the drill strong, because of their leader, Bieniemy.
"He means a lot," Charles said of Bieniemy.
"He's been around the game a long time; he's been around great players before and we take a lot from his knowledge of the game and he wants the best for us. I know he's a good dude and has a good heart. He wants us to go out there and play and give it everything we've got, every time we step on the field."
Also in the RBs group is Chiefs FB Anthony Sherman, who from the day he arrived via trade with the Arizona Cardinals, has fit right in.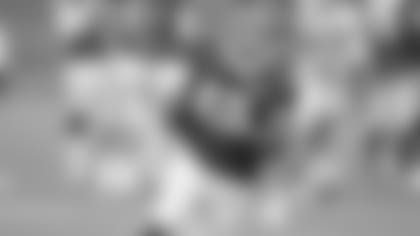 "I love this group of running backs," Sherman said. "We're a close-knit family; we hang out, goof around and we're around each other 24-7, so, you have to be brothers."
Sherman also shared what enjoys most about one of the backs he blocks for, Jamaal Charles.
"He's a great running back," Sherman said. "He's got great vision and speed. He knows where the hole is going to be and he makes you look better as a blocker, because he sets up your blocks."
Many have asked about Chiefs RB Shaun Draughn, who stepped in admirably last season and looks to have an even greater impact in 2013. Draughn looked strong again today, continuing his strong camp campaign.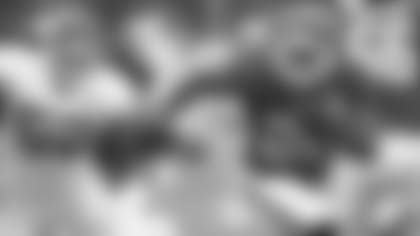 "Hey man, I feel great," Draughn said. "When people saw me for the first time at camp, they were like, 'You look a lot looser than what you were.'"
I second exactly what others observed about Draughn.
He's looked very fluid, in all aspects of his game, running, blocking and receiving, hitting the holes within a blink and making explosive moves laterally.
The former Tar Heel described what role the Chiefs RBs play in coach Reid's offense.
"Receiver, lineman, tight end, runner, everything," Draughn said. "That's really the reality of it; we do everything on the field. It's like were not just running backs, we're receivers and blockers at the same time."
Pro Bowler Jamaal Charles agreed.
"We all can play different positions," Charles said. "So, every time we get the call, we have to make a play."
That's exactly what coach Bienemy is expecting, from the entire group, including RB Cyrus Gray, who is anxious to return to the field after recovering from what coach Reid described as "foot soreness".
Early next week, we'll check in on the rookie RB progress, hearing from each player.
Have a question for the Chiefs RBs? Tweet them to me @KCChiefs_Reid and I'll do my best to get your answer.