Roughly 48 hours after the Kansas City Chiefs finished their preseason opener in the Mercedes-Benz Superdome, they returned to the practice fields at Missouri Western on a beautiful Sunday morning.
With Friday's game in the rearview mirror, Chiefs head coach Andy Reid directed his team's practice in a way that Chiefs OL Rokevious Watkins described in one word.
"Fast," Watkins said. "Extremely fast. I'm getting used to the system. I picked it up pretty fast, so I'm just trying to master the craft and hopefully make the team."
Walking with Watkins from the practice field to the locker room was the team's newest OL Hutch Eckerson, who has hit the ground running and described his interaction with the guys, since signing with the team.
"It's great," Eckerson said. "I came in a day before a game, so we've just been playing catch-up and we're out here working hard and we're doing everything we can to get ready for this week."
During Sunday's practice, the Chiefs defense was again very active and in attack-mode, something its becoming more and more used to.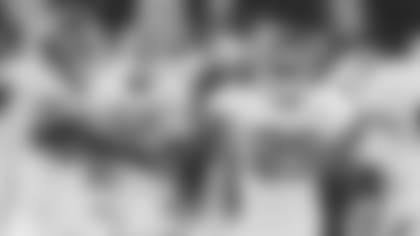 "We were just trying to come out flying around," Berry said. "We felt like we had a good series, the first series that we played in the game, but it's hard to tell, just by one series, so we wanted to come out here and build off of what we did in the game and try to minimize the mistakes."
Chiefs CB Dunta Robinson says the team's mentality is the same during preseason and regular season games, as well as in practice.
"We try to win every day," Robinson said.
"Fly around, trust the man next to you and get to the football, that's what can allow us to be an elite defense."
Two of the Chiefs DBs flying around included Jalil Brown and Husain Abdullah. During one-on-ones with the DBs and WRs, Brown played tight against Chiefs WR Terrance Copper, pads cracked and I tweeted that the play would be discussed.
"Our legs got tangled up a little bit, during the route and he fell down," Brown said. "I was able to stay up and I tried to dive and make a catch on the ball, but it was a little too deep for me. A couple days after a game, sometimes guys will be a little sluggish, tired and slow, but it looked like today, everybody was getting after it, moving with intensity, trying to get better to make the team a better team."
Meanwhile, Chiefs DB Husain Abdullah, who recorded an early PBU, as well as a sack, refused to take personal credit for the productive day on defense.
"It's not really much me," Abdullah said. "They call the plays and we get to move around and try to confuse the offensive line and confuse where they slide and sometimes, I come free."
While the Chiefs defense shined, the offense was able to exploit it around midway through practice, when, during 11-on-11, Chiefs QB Tyler Bray found WR Rico Richardson for the deep score, down the left sideline.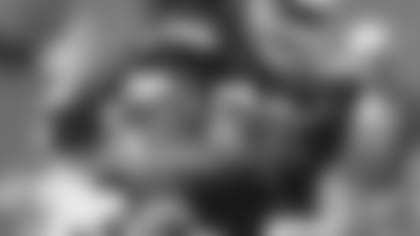 "It was just basically a double-move play," Richardson said. "I kind of figured Tyler (Bray) was going to come to me. He knows I'm fast and he says he loves fast receivers; it was basically a hitch-and-go. The DB bit on it and he threw it up and I went and got it."
At the end of the day, Richardson summarized this morning's overall practice.
"We're just getting each other better," Richardson said. "Sometimes the defense wins, sometimes the offense wins; we're just working to get better with each other."
The Chiefs will continue getting better today during team meetings, followed by tomorrow morning, when they return to the practice field at 8:15 AM CDT. The Chiefs have just three practices left in St. Joe, as they return to One Arrowhead Drive after Wednesday's 8:15 AM CDT practice.