They rolled into the facility for the first time since January on Monday morning - 86 days removed from falling just short of a trip to the Super Bowl – and from the veterans to the new faces, a collective sentiment was clear.
The Kansas City Chiefs were ready to get back to work.
"Phase I" of the offseason kicked off this week, permitting voluntary participation in workouts and film review at the University of Kansas Health System Training Complex. They can't hit the field just yet, but for the first time in more than two months, players up and down the roster were preparing for next season alongside one another.
In a sense, this is where it all begins.
"We have an opportunity here to build on what we've built the past few years – particularly last year – and take it up a notch," said Chiefs' Head Coach Andy Reid. "We came up a step short last year, and we understand that, so this is the first day to start taking care of that growth."
Indeed, growth and progress seemed to be a common theme as a slew of players met with the media on Monday afternoon.
"We showed [what we could do] out on the field, but now that we've shown that we can be that good, it's about how we can get better," said offensive tackle Mitchell Schwartz. "You understand the base-level expectation is what we did last year, plus improvement. That's a pretty high bar to get over, so it comes down to the small things…the cool thing about this team is we have a lot of guys who aren't satisfied."
Even quarterback Patrick Mahomes - who won NFL MVP honors last season – was dialed in on how he plans to follow up his stellar first campaign as Kansas City's starting quarterback.
"It's not about thinking about the expectations. It's about just getting better as a quarterback, as a person and as the leader of the team," Mahomes said. "That's about doing the little things every single day, going through the routine that's gotten you here and finding ways to improve that."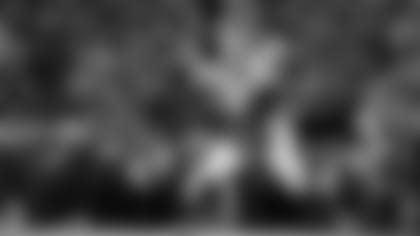 And while Phase I may just be the first step in a long road to the 2019 season, it at least finally represents a chance for the players to get back to business – especially after coming so close to their ultimate goal just a season ago.
"I feel like we're still building on that," said tight end Travis Kelce when asked about Kansas City's narrow loss in the AFC Championship Game. "It still stings when I think about it, but at the same time, we're here and everyone in this building is ready to get this thing going. A lot of momentum was built from that."
"I was itching [to get back] the day after the AFC Championship Game," Mahomes added. "I kind of watched the Super Bowl, but at the same time, I couldn't watch it because I was so disappointed that we weren't there. This whole offseason has been about training and trying to restrain myself from doing too much. It's a steady process – you don't want to peak too soon. That's the thing, when you're that close, you want to get right back in the building and get out there."
That desire was finally realized on Monday - albeit in a limited capacity - but after 12 weeks away from One Arrowhead Drive, the page has officially turned to next season.
"We need to take that next step. We need to get to the Super Bowl – that's the goal," Mahomes said. "There's no other goal. It's finding ways to win games, finding ways to position yourself the right way and finding ways to get to the Super Bowl and win it."
There is still plenty to be done before Kansas City hits the field in St. Joseph for training camp, but as of Monday morning, the pursuit of a championship in 2019 is officially underway.
Kansas City Chiefs players arrive at The University of Kansas Health System Training Complex for the start of the 2019 offseason.