On the third Monday of January each year, the nation celebrates Martin Luther King, Jr. and takes a moment to remember his life, work and legacy.
"It's great to relive and celebrate Martin Luther King, Jr. on this day," Chiefs linebacker Derrick Johnson said during a 2013 interview. "I can still remember as a little kid reciting the famous 'I Have a Dream' speech and I still remember it to this day. It's definitely an empowering speech and he changed a lot of lives."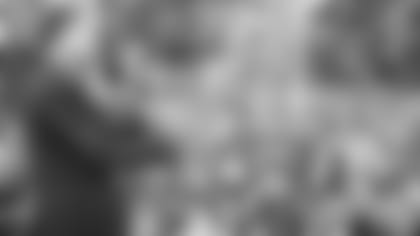 Recently, the movie Selma was released, which is based on the 1965 march from Selma to Montgomery, led by King to obtain equal voting rights.
On Monday afternoon, the Chiefs hosted a special viewing of the film at Cinetopia for local youth, including members of the Boys and Girls Club of Greater Kansas City and students from the Olathe and Blue Valley school districts.
"I think this movie helps students understand the story better," Shawn Barber, Chiefs Ambassador, said. "It's easy to learn dates and history in school, but seeing it really provides a better understanding and a chance to connect emotionally with the story."
Barber, along with entire Ambassador group, Cinetopia and other sponsors donated funds to provide nearly 1,000 students a chance to attend the showings throughout the day.
"It started out as just one showing in the GXL theater, which can seat about 300 people, but then it got such a great response and we raised enough funds that we opened it up to showings all day," Barber said.
Prior to the start of the movie, Barber addressed the crowd and thanked the group for joining him and celebrating the day together.
Have a great Martin Luther King, Jr. Day Chiefs Kingdom! Enjoy your holiday and take a moment to reflect on King's influence and the legacy he left behind.