An Olathe, KS family was deployed to a military base in Stuttgart, Germany three years ago.
Upon their arrival in Germany, a group of Kansas City Chiefs Cheerleaders were there where they met the mother, Sarah.
Three years later, one day before the family was heading back to Kansas, a different group of Chiefs Cheerleaders returned and met Sarah.
"She [Sarah] said we haven't been able to go back and they [her family] haven't been able to come over, so I've seen your team more than I've seen my family," Chiefs Cheerleader Claire said.
It became a full circle moment for the family to have the cheerleaders bookend their time in Germany.
The six cheerleaders spent nine days in Germany traveling to five different military bases giving the girls the opportunity to see a glimpse of the everyday life of those service men and women.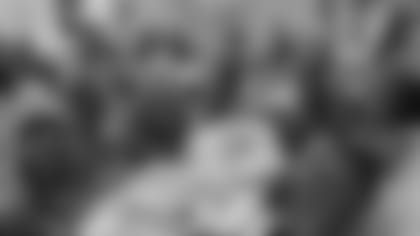 "I think it starts with educating our teammates, educating our friends and family, sharing the stories of the service men and women and their families," Chiefs Cheerleader Pamela said.
"Civilians don't get the opportunity to go into their communities and their day-to-day, and because of this trip we got this rare opportunity, so I think it's important that we share and spread that message," Pamela added.
Over those nine days, the cheerleaders performed variety shows, hosted cheer and dance clinics for all the kids, held meet and greets, visited five different bases to learn and understand what is done at each base and just spend time with the service men and women.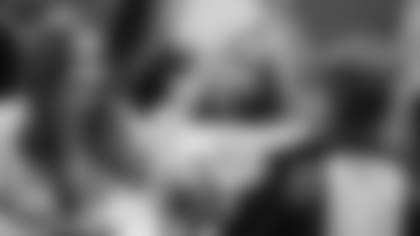 And while there were tons of Chiefs fans, teams from all over the league were represented amongst the bases.
"There was some fun banter," Chiefs Cheerleader LaKeyna laughed.
Including a service man who didn't hesitate to make sure he was in his Raiders gear every time he interacted with the cheerleaders.
After the cheerleaders' variety show they make a point to meet everyone in the audience.
"Immediately I went up to a Raiders family I spotted during the show and figured I could covert somebody over to Chiefs Kingdom and we made an initial connection," LaKeyna said. "They followed us everywhere until we were off the base, but he [the father] always made sure he was in his Raiders jersey."
Even if it called for a quick costume change.
"He was walking out with his groceries when we ran into him and he was like I'll be back and comes back in his Raiders gear," LaKeyna laughed.
And it's that friendly rivalry that brings some normalcy to these military bases.
"Football brings people together and it's always brought families together," Chiefs Cheerleader Carol said. "It's important to remember. It's why football is family."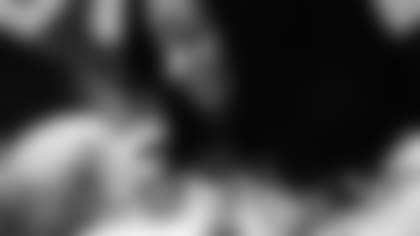 While Germany is only one of the many international bases the cheerleaders have journeyed to over the past decade, it's important to the team that they also spend time at military bases both locally and domestically.
"Regardless if the base is domestic or international, these service men and women are away from their homes," Chiefs Cheerleader Director Stephanie Judah said. "We just want to send them our love and appreciation for 'all' that they do for our Country."
"These trips become life changing for my team," Judah added.
Over the past three years, the cheer team has been to over 15 different domestic and local military bases.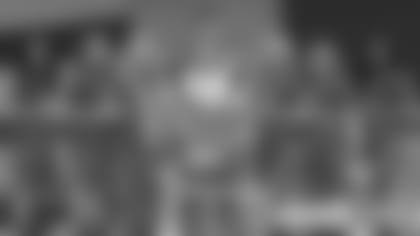 "It's an opportunity for us as a team and for us as individuals to express our gratitude and thanks for the sacrifices that our service men, women and families make and just bring them a little piece of home, the NFL and Chiefs Kingdom," Pamela said.