He's the winningest quarterback in the history of a Stanford football program that has seen the likes of John Brodie, Jim Plunkett, John Elway and Andrew Luck. 
So for one of Kansas City's fifth-round picks, quarterback Kevin Hogan, the résumé is long and distinguished.
He was 36-10 in his four-year career at Stanford, including a 16-6 mark against teams ranked in the AP Top 25. He's Stanford's all-time rushing leader at quarterback, the program's leader in total offense and was a two-time captain.
The 6-foot-4, 218-pound Hogan completed 66 percent of his passes with 75 touchdowns and 29 interceptions in his career, which culminated with a blowout victory over Iowa in the Rose Bowl.
His scouting report reads as a player who is accurate, extremely intelligent and is going to make the right decisions in the right situations.
It sounds exactly like the traits head coach Andy Reid looks for in a quarterback who would be capable in playing at a high level in his system.
"He's got great mobility and feet in the pocket," Reid said on Saturday. "He's got a better‐than average arm and has a quick release. You won't find anybody who works smarter, harder, all those intangible things. He's got them all and I think he's done a pretty good job at Stanford. I think that speaks for itself.
"They won a lot of football games."
Hogan helped lead the Cardinal to three Pac 12 championships, which no other Stanford quarterback can say, and he is also the only quarterback in history to lead his team to three Rose Bowls.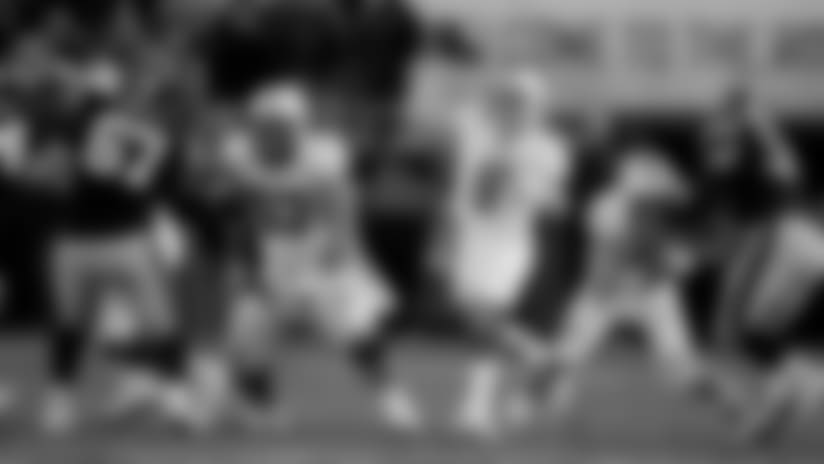 Maybe the most impressive thing about Hogan is the responsibility and trust that head coach David Shaw gave him within their offensive scheme.
"Not only were they doing run‐pass checks at the line of scrimmage and having [Hogan's] ability to audible out of things, but sometimes he's carrying three plays into the line of scrimmage," Trey Koziol, the area scout for the Chiefs who initially evaluated Hogan, said. "That's something that's really advanced for the college levels.
"I don't think there will be any problems with him acclimating to the verbiage that I know coach [Reid] uses in our offense."
The verbose offense that comes along with Reid's playbook is an adjustment for any college player coming to the NFL, but given the fact that Stanford ran a pro-style system, combined with Hogan's already high football IQ, there's reason to feel good about his ability to pick things up quickly with the Chiefs.
"You're not going to run out of gigabytes with [Hogan]," Reid explained. "You've got plenty of them. Like we do with [Alex Smith] and our other two quarterbacks, these are all smart guys who are able to work things at the line of scrimmage.
"That's a big part of our offense so I think [Hogan] will fit right in with that."
Hogan doesn't think it will be an issue.
"Having had that experience with the pro-style West Coast offense, it's a lot of the same concepts and progressions," he said. "Even though the terminology and whatnot might be different, I think it will be a smooth transition.
"I know it's not going to be easy. It's going to take a lot of hard work and adjustment, but I'm excited to come in and get to work."
The opportunity to come and work under Reid and Smith is something that Hogan understood right when his name was called.
"It was just an amazing feeling," Hogan said via conference call after being selected. "I am kind of lost for words right now, but it's like a dream come true. It's something you always dream about and just for a place like Kansas City, what a situation for me to come in and learn from [Smith] and under the leadership of Reid.
"I'm just so excited for the opportunity."
Hogan said he's never met Smith but has admired his game from afar.
"He was definitely someone that I watched a lot of film on," he explained. "He's someone that runs a pro‐style offense but is very athletic as well. I watched a lot of tape on him but I never got to know him personally. I'm looking forward to that.
"I'm going to soak it all in like a sponge, similarly to how I did in my early years here (at Stanford) with Andrew Luck. Just going to try to contribute to a good quarterback room and help out the team in whatever way I can."
Hogan had the unfortunate task at Stanford of stepping in to replace Luck, who went No. 1 overall to the Indianapolis Colts in the 2012 NFL Draft after being a two-time All-American at Stanford.
They were big shoes to fill.  
Luck has been the three Pro Bowls in his four years in the NFL, including leading the NFL in touchdown passes in 2014 (40).
Hogan said Luck was one of the guys who helped him throughout the pre-draft process, and that he'll continue to serve as a mentor to him.
Luck will be just another person to add to the list of football mentors Hogan has had throughout his life.
His two uncles played football at Notre Dame and his grandfather played at Navy, so he's been around the game since he was a kid, which may help explain where the high mental acuity for the position is derived.
"My family is a football family," he said. "It's something that I have dreamed of doing since I was a little kid, playing in the NFL. Having this opportunity right now is truly a blessing. I know it's just the first step in a long journey, but I know where my head is at."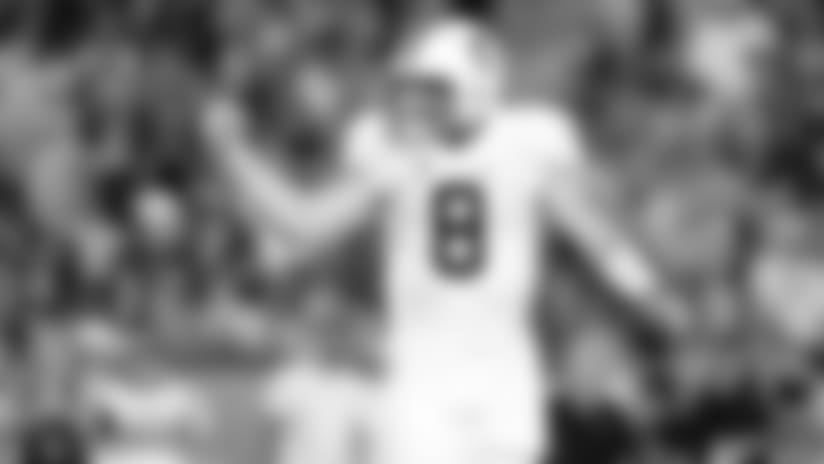 When asked which game fans should watch of Hogan's to get an idea of what kind of player he is, Koziol said the college football playoff game against Notre Dame—the team Hogan grew up rooting for with his father, who had passed away the year before.
In 2014, Hogan's teammates didn't even know his father, Jerry, was sick with colon cancer.
It was something he kept private, but that night a year later, the story was very much public, and his performance against Notre Dame ended with him putting his team in position for a game-winning field goal attempt in the final seconds.
Trailing 36-35 with 30 seconds remaining and the ball at their own 27-yard line, Hogan orchestrated a 5-play, 45-yard drive highlighted by a 27-yard strike from Hogan to receiver Devon Cajuste with just 10 seconds left in the game.
One play later, Conrad Ukropina kicked a game-winning 35-yard field goal as time expired.
"That's a big time rivalry," Koziol said. "Obviously with his family's connections with Notre Dame, that's a very important game for him and I thought he really showed up in a primetime matchup versus a really talented team."
Hogan finished 17 of 21 for 269 yards and 4 touchdowns on a night that was emotional for both him and his coach.
"[Hogan] did a great job of keeping all that at bay and just playing football," David Shaw, his coach at Stanford, said after that game. "But at the end of the day, he was going to be emotional. I was emotional. He didn't play one of his best games against these guys last year, and he played one of his best games tonight.
"I can't say how proud I am of him."
That's the kind of player you want leading your football team.
He's smart, driven and played his best football in the biggest of situations, both between the lines and through personal adversity. He stepped up for his teammates.
It's something he'll bring to Kansas City.
"I have that blue‐collar mentality and I'm going to get in and work hard every day and earn the trust of my teammates. They can count on me."
He's proven that and it's just one of many reasons he's a perfect fit with Reid here in Kansas City.
A Look at the 2016 Chiefs Draft Picks.