The Kansas City Chiefs have already gone through six of the 10 OTA practices they're allowed by NFL rules, and they'll finish up the final four practices this week beginning on Tuesday.
Next week, they will hold their three-day mandatory minicamp (Tuesday-Thursday) before taking some time off until training camp begins at the end of July.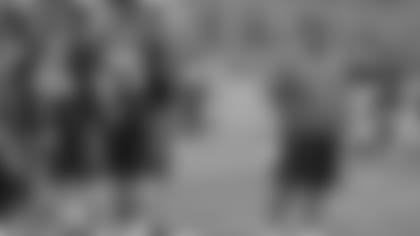 Through the first couple of weeks of OTAs, Chiefs coach Andy Reid spoke about what has surprised him here in his fourth year.
"Everybody knows what they're doing," Reid said. "They go out and they work hard and get it done. You never hear any griping. I think you can work with that from a coaching standpoint. That's pretty enjoyable. They never complain."
While they aren't in pads and there's no contact allowed, the good portion of the work being put in for the players is mental, going through the motions and making sure they understand their assignments, responsibilities and what to do in different situations.
Reid also mentioned that getting the right timing down in all three phases of the game is an important part of OTAs.
The veterans make sure they're sharp and the younger players make sure they know what they're doing. While much of the work is mental, there remains a physical aspect to what they're doing.
They're still lifting weights and conditioning in addition to their practices on the field.
"We've got a lot of guys coming back, and we've got great energy," Reid added. "It's important that you just kind of stay at task and I think this group is good at that part."
The team is back on the field Tuesday morning for their seventh OTA practice, and we'll have everything covered at Chiefs.com.