Kansas City Chiefs punter Dustin Colquitt signed a long-term contract with the team in the offseason. The deal also serves as a personal long-term commitment to the Kansas City community, a place he has played since 2005.
Colquitt's passion for Kansas City is showcased by his involvement with events such as the Big Slick 2013 Celebrity Weekend, which took place Friday and Saturday to generate proceeds for Children's Mercy hospitals and clinics of Kansas City, including their Cancer Center.
"This town, it's been good to me and I consider this home," Colquitt said. "I'm from the south, from Tennessee but, we have a house here and that's our only house and we love it here. What keeps me coming back is, I've had all my kids here; I got married to a gal in Tennessee and then moved here and I don't think we'll ever leave, as long as the Chiefs will have me in the community. We're just happy to be a part of stuff like this."
During the weekend event, Colquitt joined Overland Park-native and Hollywood actor Rob Riggle, along with several other celebrities, including Shawnee Mission West grads, actors Jason Sudeikis and Paul Rudd, each committed to helping those who need it most.
"Seeing some of the kids, it really reminds us of why we're here, why we're doing it," Rudd shared. "It's just a fun event. I think everyone has a good time and it's nice to feel a part of the community and be able to do it. The whole thing is really a blast for all of us."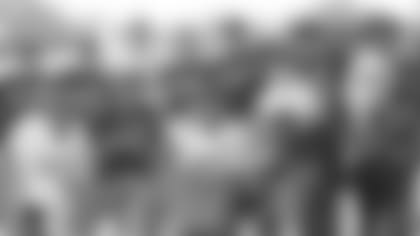 It's well known that Colquitt is one of the more comedic players on the Chiefs and while he appreciates the humor provided by Rudd, Riggle and company, he spoke more to their impact on benefiting the children.
"The cool thing about the Big Slick is with Paul Rudd, (Jason) Sudeikis, Rob (Riggle), those guys are big-time Hollywood actors that are little people inside, that want to help out kids who have been dealt a hand that they had nothing to do with," Colquitt said. "You can't buy health; so, these guys come out there and they give their heart and their time and energy to help these kids out and raise money in the community and this is cool for the community too. Kansas City is a great town and it has great things like this; it always remembers people in need."
Colquitt's vested interest in helping Children's Mercy also hits very close to home.
"The reason why I got involved was my oldest son, who is six-and-half years old, Brinkley is anaphylactic to dairy," Colquitt said. "None of our other kids are and we eat it; we have plenty of it at our house. He's like a 16-year-old with it; he's like, 'I can't have this, I can't have that. Are you sure that doesn't have it in it?'; he'll ask people that offer him stuff, which is kind of cool to see a little kid grow up real quick with that but, Children's Mercy saved his life twice, so, that's the main reason I'm involved and it's a great cause. It's a fun weekend and a fun way to give time and everything back to these kids, who are in much need and are much deserving of this."
The whiffle ball game held during the weekend gave celebrities and athletes alike a small glimpse of the big leagues.
"Absolutely," Colquitt said. "I'm excited to be here. I've followed the Royals because, they're an in-town team and I'm in town, I live here, so, I support them with all my heart, during the baseball season."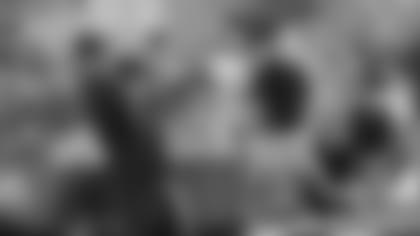 When all was said and done, the Big Slick Celebrity Weekend, which in three years has raised close to $1 million for Children's Mercy, served as another momentous venue in its goal to help every necessary child by providing gifts of time, energy and donations.
"We're lucky in the Big Slick, to have people come in and bid on (auctioned) packages and bid time and money and resources, so these kids that can't afford it, can get the treatments, can do everything they need to do," Colquitt said.
"It's just like in professional athletics, without the fans, we don't have jobs and without the charity and all these people that are involved and give their hard-earned dollar to the hospital, we can't do what we do and so, I'm proud to be a part of that, people being selfless and community-oriented, being involved in philanthropy, which they don't have to and they choose to because, in their hearts, they know that's what they want to do."
While there were plenty of laughs surrounding the Big Slick weekend, thanks to guys like Rudd, Riggle, Sudeikis, Colquitt and many more, what resonated far greater was the deep-down, altruistic drive by everyone involved to help the future of the Kansas City community, the children.