The "new season" known as the playoffs began the minute the Kansas City Chiefs returned home from their Week 17 matchup against the San Diego Chargers. What ensued was a week of practice that was crisp, focused and with purpose. Following the team's Thursday practice, Chiefs head coach Andy Reid addressed the media, providing an injury update and thoughts on the Indianapolis Colts.
"Alright, the players that didn't practice today were Tamba Hali and Eric Fisher," coach Reid said. "Tamba still has a little bit of swelling in his knee and Eric Fisher strained his groin. We had a good week of preparation. We look forward to the challenge of playing the Colts (they're) a good football team, obviously. This is playoffs and that's always exciting. I was happy about the work that the guys put in. I think they have a pretty good feel of what the Colts are about."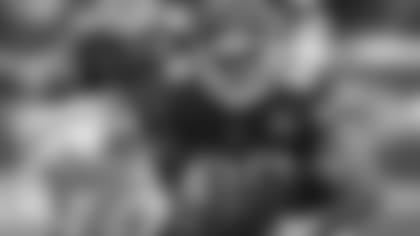 It wasn't just coach Reid who noticed the sharpness of practice, all week long. Chiefs TE Anthony Fasano, who has been to the playoffs three times in his eight-year career, described the previous days of preparation for Saturday's playoff game.
"We were sharp, from the beginning," Fasano said. "We were focused and I think everybody had a little bit more energy, so it was definitely a productive week. I think, when you have a good team and you know what's at stake, the preparation will be there and I think we're already a really hungry team that's ready to go."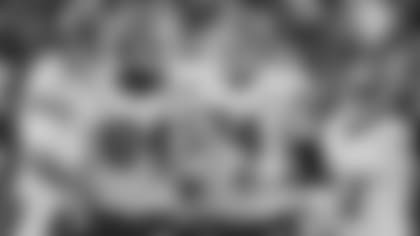 Fellow Chiefs TE Sean McGrath agreed with Fasano, forecasting the plan to execute what the coaching staff presented all week long.
"It's the playoffs, so everything is amplified," McGrath said. "There has been extreme focus in the locker room all week. We've strung a bunch of practices together that we feel are great for this upcoming weekend. We're going to go out there and execute the game plan, like we do every other week."
Chiefs WR Junior Hemingway needed two words to describe the team's playoff-practice week.
"Competitive and focused," Hemingway said. "You could just tell the playoffs have started by the way practice has been, the speed and everything. We know it's going to be faster on game day, but the speed of practice was great this week."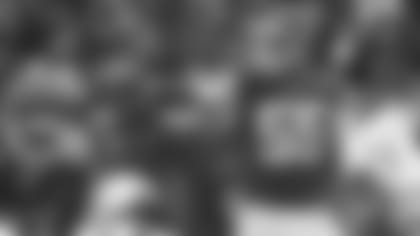 On the defensive side of the ball, Chiefs LB Akeem Jordan put the Wild Card game in perspective.
"It's a new season, so, everybody's hyped," Jordan said. "It's either win or go home and everybody knows that; it's all about fine-tuning your work and the way to do that is practice hard, fly around, see your mistakes, work on them and do it all at a fast pace. It's all about knowing your assignment and not letting another man down. It's all of us holding one another accountable and keeping everybody up to speed."
It's been 20 years since the Chiefs celebrated a playoff win, defeating the Houston Oilers, when Akeem Jordan was eight-years old. Jordan says the team, including Pro Bowl RB Jamaal Charles, is aware of what a potential playoff win would mean to its fans.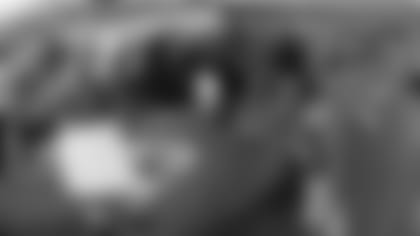 "Just being around the city and to hear how they talk, how they communicate with you is motivating," Jordan said. "Earlier, I pulled into the gas station and everybody is cheering for us and we love that, but we know we still have business to take care of."
In the Chiefs secondary, CB Sean Smith shared coach Reid's message to the team, entering the biggest game of the year.
"It's going to take something special from everybody," Smith said. "We have to turn it up a notch and get this thing going. Whatever we have to do extra to get ourselves ready and prepared, because it's not a normal game, we have to do it. You're being watched by the whole world, right now; you're the only game on TV, so go out there and put a smile on your face and put it all on the line."
Before the Chiefs put it all on the line, they'll have a meeting on Friday, followed by a flight to Indianapolis, where on Saturday, they hope to end the week in unforgettable fashion.
Here's the latest injury report, released by the team on Thursday.