The Kansas City Chiefs officially began their training camp Friday, July 26th, on the campus of Missouri Western State University, and completed their stay in St. Joseph on August 14th. However, the preseason training continues tonight in Pittsburgh, facing the Steelers during the Chiefs third exhibition game of the year.
Between the training camp practices, team meetings, road travel, games and more, we've been giving fans a closer look at the players on the 2013 Kansas City Chiefs roster.
Today, we catch up with Chiefs OL Stephen Baker and Chiefs CB Kennard Cox, as both players were signed as free agents and have since participated in training camp, bringing them to today, where they're competing for spots on the 2013 Chiefs roster.
CHIEFS OL - Stephen Baker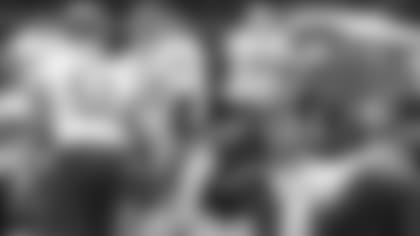 What should fans know about your college playing days?
"My college experience was pretty good; I got a late start and really didn't play that much until my junior and senior year, but after that it was history from there."
Favorite college game moment?
"Winning the conference championship in 2009 against Houston at home. It was the back-to-back conference championship game for us and we won; it was a great moment."
What's your experience been like with the Chiefs?
"It's been a great experience. I waited to sign a new contract, coming out of last year and wanted to see how things were going to go and I came in and talked to Andy Reid and John Dorsey, thought it was a good fit and it's felt good ever since."
What is it that intrigued you to talk to Coach Reid and John Dorsey?
"They've been around the game a long time and they know football and they know what kind of players they're looking for and I think they're really good people."
What are your Chiefs teammates like inside the locker room?
"It's a great group. It's a great group of guys, from the o-line to the d-line, just the entire team; everybody gels and I like them all."
Who's the jokester on the offensive line?
"It's kind of hard to say; everybody's got their own little moment, when they shine."
Did you always want to be a football player?
"I always wanted to be an athlete."
Who would you like to thank most for being where you are today?
"My Mom. As a single parent, she raised me and I never went without because of her. I'm thankful to her."
Favorite Meal
Buffalo wings and mozzarella sticks
Favorite Book
Hatchet
Favorite Music
I like old R&B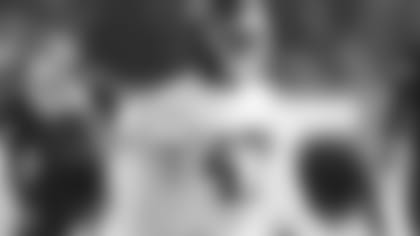 What was it like when you received the call to be a part of the Chiefs family?
"It was a blessing. I was getting a haircut with my son and they gave me a call and I just had a big smile on my face; later, my family and I said a prayer and here I am."
What have your Chiefs teammates taught you, since you've arrived?
"It's been a cast. This is a family; from coach Emmitt (Thomas) to everybody, they teach that this is a profession and we go about our business the right way, doing what we need to do to succeed."
What is your mindset for tonight's game against the Steelers?
"Be the best that I can be. If I do my best, I believe I can help the team accomplish a lot to achieve the whole goal, hoist the Vince Lombardi Trophy."
How would you describe Chiefs defensive coordinator Bob Sutton's defense?
"Very aggressive."
Favorite Book
Chicken Soup for the Soul – Raising Kids on the Spectrum
Favorite Movie
Ali
Favorite Meal
Macaroni and Cheese
Favorite Music
Jazz
Pregame Song
Gospel music – "If you really believe in the Maker, He'll give you the strength that you need."