The Kansas City Chiefs closed out this week's OTA with another practice that was fast-paced, to say the least.
Coming off the field, Chiefs head coach Andy Reid assessed the day's work, beginning with an update on WR Dwayne Bowe, before shifting his attention to the defense.
"Really, Dwayne Bowe is the only one. He had a little bit of a cramp. He's OK," coach Reid said. "It's good to get these guys out here doing this. It was a good first week. The guys got to see the improvement that they made throughout the week. Today, I thought, was a better, smoother operation on offense and then our defense is flying around and doing what they can do. Coverage-wise, I think they're doing a great job with that. We're not in pads, so we're looking forward to doing that once we get to training camp. For right now, this is good. This is good for everybody to learn the system."
Known for his expertise on offense, including working with QBs like Brett Favre, Donovan McNabb and Michael Vick, coach Reid spoke further on the plays his team's defense was making, seemingly all day.
"That's absolutely the kind of defense you want," coach Reid said. "You win games in this league on defense. That's what you do. Winning teams normally have good defenses. I think (Chiefs DC) Bob Sutton and his staff are doing a nice job. (John) Dorsey has added a few guys into the mix there that I think make good competition. They're flying around. But listen, we're in shorts right now. It's good to see the energy that they have and that they bring to practice." Coach Reid continued talking about Sutton's approach on defense.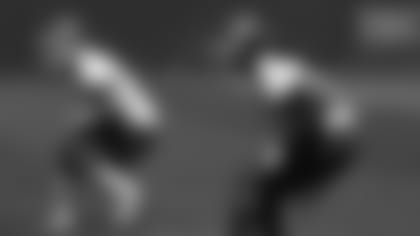 "That's been Bob's (Sutton) MO," coach Reid said.
"I know when he was at the Jets – he'd been there a long time – and we had the chance to play them a few times, when I was at Philly. I understand that defense. I know the confusion it can present to offenses. He has good players to do it with. He's getting his plan in place. We're not all the way there yet on either side of the football or special teams, for that matter. We're not there yet. We have a ton of work there ahead of us. We're just trying to move forward each day we come out here."
Chiefs DB Eric Berry also commented on the team's new defensive philosophy.
"Coach Sutton, he comes into meetings making sure we know the defense," Berry said. "There are a lot of moving parts to it, so for us as players and just as a defensive back, we are really trying to make sure we have everything down and everything in the right direction. This is my fifth defensive coordinator since college, so the adjustment isn't really hard for me. I've been through the transition. It's just studying a lot and watching film and making sure we have the chemistry."
As for an evaluation of the past three days of OTA practices, Chiefs LB Nico Johnson was happy with his first week, practicing with the veterans.
"It's been fun," Johnson said. "They have welcomed all the rookies in, free agents, whatever, with open arms. They haven't tried to down talk you or anything like that, they just always try to keep you motivated. Derrick (Johnson) tells me all the time that he's been in that situation before, so he's just trying to keep me and the other linebackers motivated to get better every day and understand you're going to make mistakes and just keep moving forward and get ready for camp."
Fellow newcomer to the Chiefs, DE Mike DeVito also commented on the last three days of practice.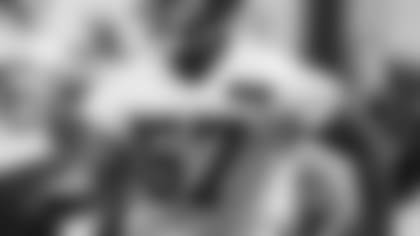 "I'll tell you what, it's been a great first week of OTAs," DeVito said.
"You can tell this team is gelling fast. And you can really see what you have, training camp you see who your toughest guys are, but you can really start seeing the foundation and base of things now. For both sides of the ball, and special teams, coming in with new playbooks in all phases, there's always a learning curve, but you're not really seeing it out there. I know this defense, when I first came in, I know how difficult it was and guys are picking it up so fast. So now you have all these Pro Bowlers learning this new defense that quick, so it's going to be dangerous."
At the end of the day, it's the head coach's evaluation of the team's OTA that counts the most.
"I was happy with the effort," coach Reid admitted. "Do we have a long way to go? Yeah, we have a long way to go, but we're taking strides in the right direction. The guys got better every day they had a chance to come out here. There weren't taking steps back, they were steps forward. We'll keep doing that and keep striving to do that. I think confidence is a big part of playing this game. We all say that we play with our lower body and a lot of it comes from the shoulders up; you have to believe in yourself, No. 1, and you believe in the guy next to you and then believe in the system. You get those three things done and you end up doing a decent job."
 Missing from today's practice was Chiefs RB Knile Davis, who had an excused absence.
"He's at the rookie premier," coach Reid stated. "They pick a player from your team, and they have to go. It's a mandatory thing, and it's a good thing. He was representing us there." 
All in all, the Chiefs made the most of the OTA opportunity this week. The team's chemistry is developing both on the field and inside the locker room, where Chiefs fans hope to see footage of several victory celebrations in 2013.