It all started with Rocky.
The All-ACC honors, the pre-season award watch lists and the various accolades were special, but for defensive tackle Derrick Nnadi, this timid puppy – adopted prior to Nnadi's senior year at Florida State - was about to change his life.
Rocky would serve as Nnadi's confidant through the thick and thin, bring him unparalleled joy and – in due time – inspire the future third-round pick to cover the adoption fees for 126 dogs at the Kansas City Pet Project.
The story has swept the nation, but for Nnadi, this young pit bull was where it all began.
"Everything scared him. If I dropped my phone and it hit the ground, he'd run away," Nnadi recalled. "Because of that, I started taking him anywhere and everywhere I went. I introduced him to new surroundings, people and other dogs just to help him come out of his shell a little bit. Going through all that, it got me thinking about other dogs and what they're going through - abused animals and dogs living in shelters that can't seem to find a home. That's how I got the idea."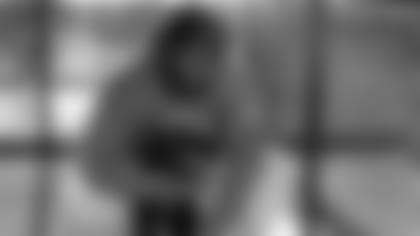 The idea was first put into action at the NFL Scouting Combine two years ago, where Nnadi pledged to support The Humane Society for every rep he tallied on the bench press. It was this past offseason, however, that Nnadi decided to take things a step further. For every game the Kansas City Chiefs won in 2019, Nnadi was going to cover the adoption fees for a dog at the KC Pet Project.
"It was all his idea," said Tori Fugate, Chief Communications Officer at the KC Pet Project. "It was so heartwarming for a player to use his platform like this, and we were just hopeful that there would be lots of wins."
Indeed, there were plenty of wins to go around – 14, as a matter of fact – as the Chiefs punched their ticket to Super Bowl LIV in Miami. There was just one game left, but this time, Nnadi figured the one-for-one model wasn't going to cut it.
"It was a last-minute idea that hit me out of nowhere. The way I saw it, we had the biggest game in the world coming up, and if I was sponsoring one dog for a regular game, then this had to be the biggest gesture imaginable," Nnadi said. "It seemed like the perfect thing to do."
Nnadi called the Pet Project and told them he was covering the adoption fees for every dog in the shelter. That meant 109 dogs – not to mention the 14 already sponsored during the season – were suddenly available to families free of charge.
"We had a line of people waiting the day after the game," Fugate said. "We expected a big response locally, but we never expected this. People just kept showing up to adopt."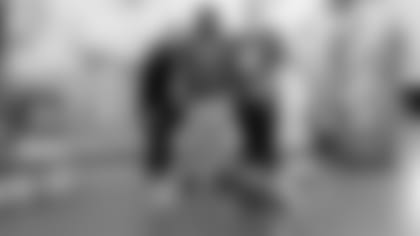 In hardly any time at all, all 109 dogs had a home because of Nnadi. In a matter of 48 hours, he had won a Super Bowl – tallying a tackle-for-loss in the game – and helped dozens of dogs find a better life.
That impact was realized less than a week later, as the KC Pet Project invited back every family that adopted one of Nnadi's sponsored dogs for a parade through the organization's facility. Nnadi took photos and got to know the lives he'd changed – including a three-legged dog fittingly named "Nnadi" by his new family – before presenting the crowd with a check for more than $18,000, officially coming through on his pledge.  
"It made me feel pretty good just seeing all these dogs have a second chance. They have families now that'll love them," Nnadi said. "It works the other way, too. These dogs will love these families, so it's not just helping dogs, it's helping people."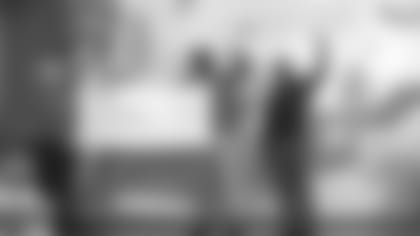 It all seems so simple, but it's a reality that Nnadi made possible.
"This was not only a great thing for Kansas City, it also inspired people to do things like this across the country," Fugate said. "This brought so much awareness to shelter animals looking for homes and it encouraged so many families to come out and adopt a new best friend. It's so wonderful."
It all started with Rocky, but in just a matter of years, Nnadi's love for animals has touched so many more.