On home Sundays in the fall, time and time again, Kansas City Chiefs fans have proved that all you need is a grill and great company. It's a tradition that spans since before the mid-1800s. 
Some may call it a pastime, but to many in the Kingdom, it's like a religion.
Tailgating is part of the culture for those who fill the seats of Arrowhead Stadium, and each week, the Kansas City Chiefs will highlight an upcoming matchup-themed recipe. So whether you're filling the lots at Arrowhead or catching your Chiefs from the comforts of your own home, you'll have a suggestion to make your Sunday's a little bit better.
If you missed our Week 7 tailgate item, you can find it here!
Lucas Oil Stadium, the home of the Indianapolis Colts, is another great tailgating location, with food experts putting together fun dishes for their tailgate fans.
One item that people love in the Hoosier state that has many variations would have to be the Pork-Tenderloin.
This week's Chiefs Eats features the "Breaded Pork-Tenderloin Sandwich with Sweet Potato Fries and Sriracha tomato ketchup," presented by Hy-Vee.
---
2 LBs center-cut boneless pork loin (cut into chops and have your Hy-Vee Butcher tenderize them)
½ cup flour, general purpose
4 cups toasted panko bread crumbs
4 Onion and Egg Hy-Vee Tenderloin Buns (Hy-Vee Bakery has a great selection of breads)
1/2 cup honey Dijon mustard
4 large pieces of green leave lettuce
3 ripe tomatoes, sliced (3-4 slices per sandwich)
16 Bread and butter sweet pickles (4 per sandwich, you can also use sour or dill, but I like the sweetness)
4 sweet potatoes, peeled and cut into large julienne slices
½ tsp Pumpkin Pie Spice (I mix this with kosher salt and season fries right out of the oil, when still hot)
Sriracha Tomato Ketchup (I love using this on many foods)
Have your Hy-Vee Butcher tenderize your center-cut pork loin chops
Using the eggs, buttermilk and garlic puree whisk together until smooth, then whisk in the flour to create a paste
Dredge each tenderloin into the paste mixture and then place in the toasted panko breadcrumbs to coat both sides, add the salt and pepper as desired. Refrigerate for at least an hour before frying to give them time for the breading to stick.
Heat your oil up to a temperature of 350 degrees (use a thermometer, if the oil is not at the right temperature it will not cook properly), fry tenderloin for 3-4 minutes per side. When done remove from oil and place on clean paper towel to drain excess oil.
Build your sandwich. Cut the onion and egg Hy-Vee tenderloin buns in half. Bottom of the bun first, followed with leave lettuce, the cooked pork tenderloin, honey Dijon mustard, sliced tomatoes, drained pickles, and add extra honey Dijon Mustard if desired, topped with the bun.
For the fried sweet potatoes make sure to pat them dry if needed, add to hot oil (350 degree) and cook for approximately 5 minutes. As soon as they are done I place in a bowl and toss with kosher salt and Pumpkin Pie spice. I don't overload it with the spice, but "Wow" talk about a great flavor...this is it.
Then we have the Sriracha tomato ketchup to finish them. This tailgate idea has the crispy texture of the tenderloin and a ton of flavors that all work so well together.
Remember to treat your tailgate like you would getting food together for a camping trip. Make sure to plan and prep ahead of time. The stadium parking lot is the wrong place to be looking for items you forgot to bring. Your family and friends will love these tailgate recipes.
Tweet us a photo of your tailgate@Chiefsand your Chiefs Eats dish could be featured on Chiefs.com!**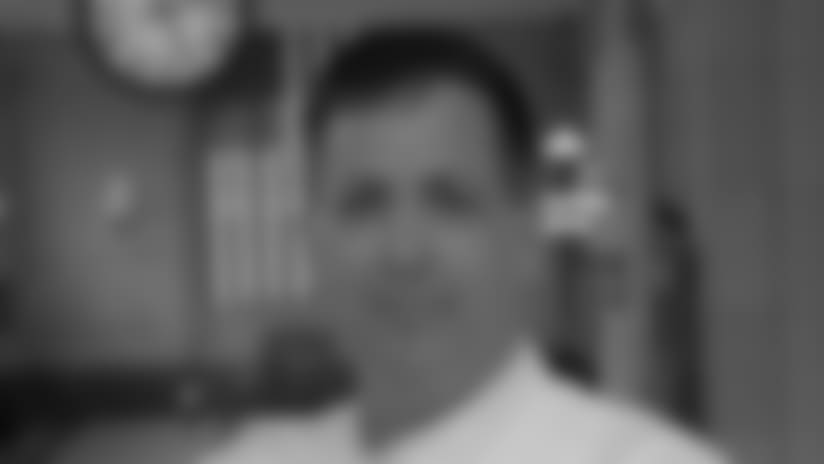 Recipe by Chef Mark Webster CEC,CCE,AAC,HGT - Retail Chef at Hy-Vee Lees Summit West