On home Sundays in the fall, time and time again, Kansas City Chiefs fans have proved that all you need is a grill and great company. It's a tradition that spans since before the mid-1800s. 
Some may call it a pastime, but to many in the Kingdom, it's like a religion.
Tailgating is part of the culture for those who fill the seats of Arrowhead Stadium, and each week, the Kansas City Chiefs will highlight an upcoming matchup-themed recipe. So whether you're filling the lots at Arrowhead or catching your Chiefs from the comforts of your own home, you'll have a suggestion to make your Sunday's a little bit better.
If you missed our Week 12 tailgate item, you can find it here!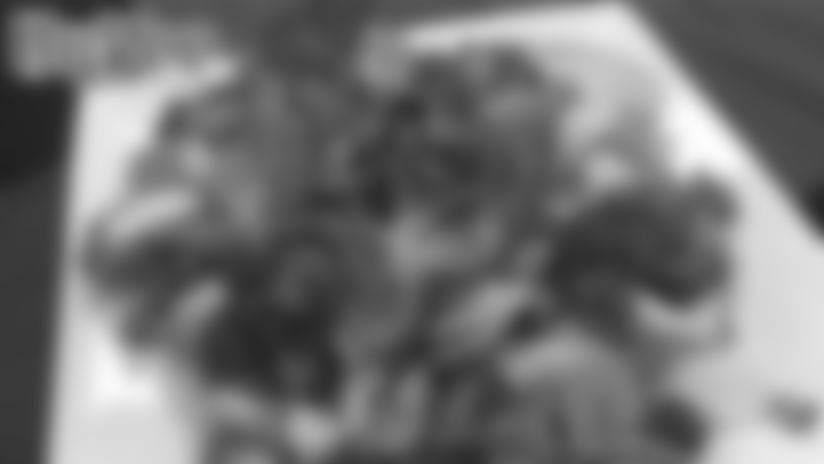 Some people may think there's no tailgating outside the Georgia Dome down in Atlanta – the home of the Falcons – but that would be wrong.
The Georgia Dome really works well with tailgaters by promoting it all of the time. There are many types of food for their tailgating parties, but one stands uniquely apart from others. Atlanta is home to Chick-fil-A, a chain of fast food chicken restaurant with over 2,000 locations. Fried chicken plays a big part in the southern culinary tradition in Atlanta.
This week's Chiefs Eats features, "Fried Chicken Nachos," presented by Hy-Vee.
1 - 25 oz. bag of Tyson crispy chicken strips (fully cooked can be re-heated in the oven or microwave see instructions on the bag)
1 - 15 oz. bag of Hy-Vee tortilla chips
1 cup of guacamole (Hy-Vee makes ours fresh in each store and tastes amazing with this dish)
2 cups cheddar cheese shredded
1 dash of Old Bay seasoning 2 tomatoes, seeded and diced
1 red bell pepper, seeded and cut into rings
1 - 16 oz. jar of Hy-Vee mango and peach salsa (medium heat)
The first thing to do is to re-heat the crispy chicken strips. These can either be microwaved or re-heated in the oven. When re-heated, cut the chicken into quarter-inch slices to top the tortilla chips with.
At the same time this is happening, you can throw your chips into the oven at 350 degrees on a sheet pan to heat them up, as this also makes them a little crispier.
In a non-stick sauté pan, heat the heavy cream up over medium-high heat. Be careful because this will boil over very easily if left alone. When it starts to simmer, take the shredded cheddar and, using either a rubber whisk or spatula, whisk together until smooth.
Add the garlic puree and finish the sauce with a dash of Old Bay seasoning. This is going to be your cheese sauce and it tastes amazing.
Using the warm chips, start creating your masterpiece of edible art. I start by placing a little of the cheese sauce on the serving plate, followed by chips. Then I add a little more sauce trying to cover as many chips as I can.  Use all of the ingredients and build it up. I also save the guacamole and mango and peach salsa to finish my dish. Using all of the cheese sauce, I finish the look with the tomatoes and peppers.
I have to tell you that "Fried Chicken Nachos" seemed to be a reach when it came to tailgating, but wow, they are fantastic! From personal experience this is one of those messy dishes that you will need to have a stack of napkins or a roll of paper towels close by. These are also great because they do not take a lot of preparation to make.
Just visit your local Hy-Vee store for all of these Hy-Vee Brand items. This is definitely a keeper and will probably be one of my top five game-day snacks for a long time.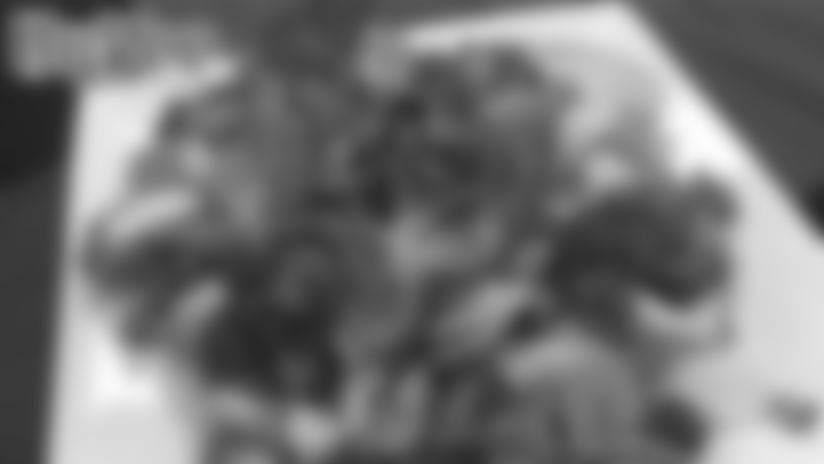 Tweet us a photo of your tailgate@Chiefsand your Chiefs Eats dish could be featured onChiefs.com!*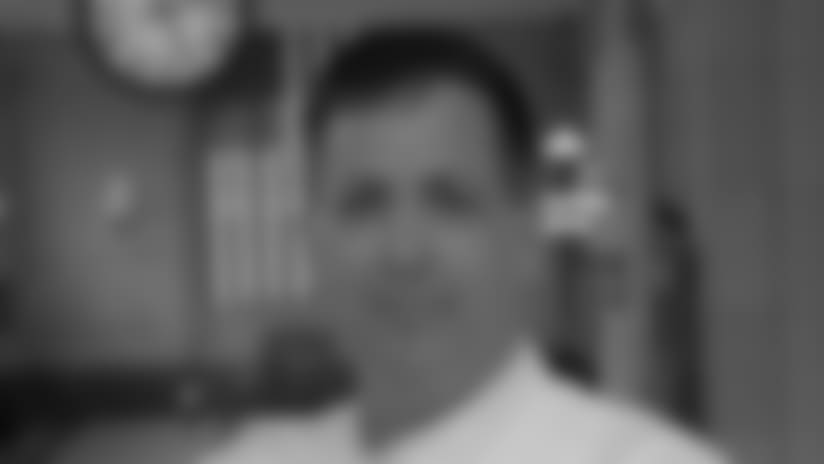 Recipe by Chef Mark Webster CEC,CCE,AAC,HGT - Retail Chef at Hy-Vee Lee's Summit West