There's something special about the power of perspective. It reminds us that nothing is guaranteed, and on its grandest scale, it notes that every day is a gift worth celebrating.
That perspective will be front and center at GEHA Field at Arrowhead Stadium on Monday night, and while tens of thousands will gather to witness another clash between two classic rivals, this particular game will mean just a little bit more for a handful of those in attendance.
It's the "Crucial Catch" game for the Kansas City Chiefs, and for prostate cancer survivor Gary Shorman, it's another opportunity to share his potentially life-saving perspective with others.
"If you catch prostate cancer early, there's nearly a 100 percent chance of recovery. If you catch it late, that drops way down," Shorman said. "If you want to be healthy, you want to get your PSA levels checked. That's a mission of mine."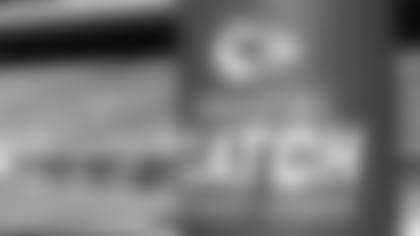 A PSA test, which measures prostate-specific antigen levels in blood, is used to identify potential indicators of prostate cancer. It's a simple test that can catch cancer in its earliest stages, and in most cases, early detection often corelates with a significantly greater chance of recovery.
In fact, prostate cancer is one of seven screenable cancers included as part of the "Crucial Catch" initiative. The others – breast, cervical, childhood, colon, lung and skin cancer – can each be detected early through responsible diligence, which is exactly what the "Crucial Catch" program aims to encourage. Scheduling a screening is quite easy, and the University of Kansas Health System is dedicated to providing resources that make scheduling a screening as simple as possible.
That diligence, after all, is what saved Shorman's life.
"I have no history of cancer in my family, and I'm generally a healthy person, but I had my PSA levels checked every year once I reached a certain age," Shorman said. "You just keep checking it, and in November of 2019, they called me and said that I had cancer, and that it was pretty serious."
Shorman, an avid motorcyclist who was in the midst of a cross-country ride when he received the initial call that something may be abnormal, had his prostate removed robotically by Dr William Parker and the amazing team at the University of Kansas Cancer Center two months later. He has been cancer-free for nearly three years now, and while he never imagined a future in prostate cancer awareness prior to his diagnosis, Shorman has since made advocacy his life.
"Most of the time, a PSA test is not going to come back as anything, but one out of seven men will get prostate cancer at some point in their life," Shorman said. "I give getting tested all the credit, because otherwise, I'd still be riding my motorcycle and wouldn't have made that 'crucial catch.' I had no symptoms, I was very healthy and I had no pain or any of the indictors that something was wrong. The only thing that saved me was getting my PSA checked."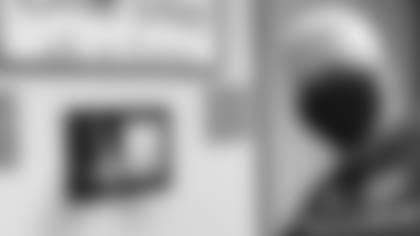 Shorman's passion for sharing that story with others led to the founding of "Alive 2 Ride," which specifically aims to educate the motorcycle-riding community on the importance of screening for prostate cancer.
"When you ride motorcycles, you meet some great people. So, what you end up wanting to do is help that group understand how important it is to get checked," Shorman said. "It was pretty easy for me to say, 'OK, I've been through this. I know how important this was for me.' It was life-saving, and I want to share that with others. That's why I started 'Alive 2 Ride,' and 'Crucial Catch' is all about the same thing."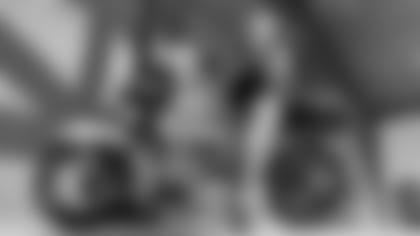 Shorman will be sharing that message once again on Monday as part of the "Crucial Catch" program alongside survivors from the other aforementioned screenable cancers. None of the individuals in attendance expected to receive a cancer diagnosis, but now all survivors, the idea is that their collective story will provide the perspective that could save lives.
"Catching cancer early was life-changing for me in the sense that I'll be around to play with my grandkids, take trips with my wife and spend time with the people who I love," Shorman said. "If you don't catch it early – and without programs like Crucial Catch – some of us won't be here for those things. I'm glad that I'm one who will be here, and I'm glad that Crucial Catch and the University of Kansas Health System are telling that story to others."
To learn more about the Crucial Catch program, or to schedule a screening, click here.