The Kansas City Chiefs are making the most of their current three-day minicamp.
Following Tuesday's practice, Chiefs head coach Andy Reid addressed the media and began by quickly putting things into perspective.
"First and foremost, our thoughts and prayers go out to the people in Boston, at the Boston Marathon," coach Reid said. "What a great job the security did in rallying around everybody there, but it's sad when you lose lives for sure and from the Chiefs to those people, our thoughts and prayers are with them."
Coach Reid then continued with an assessment of the day's work.
"It was good to get back in here and start practice," coach Reid stated. "This is the first step, so we had the guys for a couple weeks here, in meetings, now we're able to take it out on the field; is it all perfect, no, it's not all perfect right now, but it's the first step in the process and we'll keep working at it, in getting ourselves better."
From the moment of the opening horn, practice felt energized and was loud. The intensity seemed a bit higher than what you might typically expect from a voluntary minicamp.
"You can just tell, the guys in here, we want to win now," new Chiefs DE Mike DeVito said. "There's no feeling sorry for ourselves, there's no hanging our heads; these guys are ready to go and you can tell at the excitement at practice, it didn't feel like a day-one practice; if felt like (a) half-way through the season practice. Guys were running around having fun, so it's exciting. I feel like guys are ready to get to work and win these games, coming up in the fall."
Chiefs DB Kendrick Lewis agreed.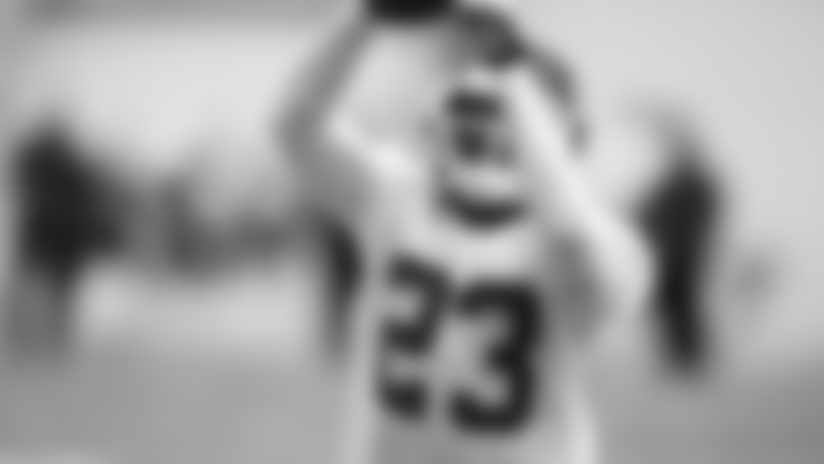 "There was a lot of energy, a lot of guys flying around, making their calls; it just felt good to be back out here with our teammates," Lewis said.
Chiefs CB Brandon Flowers needed just three words to initially describe the opening practice.
"Very up-tempo," Flowers said. "Coach Reid, you have to do everything perfect with this guy, if not, he'll stop the whole practice to get his whole point across. That's great for the offensive side. On the defensive side, (defensive coordinator) coach (Bob) Sutton is very detailed; if you don't have everything that he wants, he'll call you out on defense also. So, he's going to hold you accountable; so you have to be ready to be perfect out there." The coaches will look for the players to bring the same energy and enthusiasm to today's afternoon session.