The Chiefs return to Arrowhead Stadium on Friday night to take on the San Francisco 49ers as the preseason gets underway. It's Kansas City's first real taste of game action this season and the next step in preparing for the games that actually count.
It's a chance for the players to see where they're at physically, work towards being game-ready and, for the Chiefs' rookie class, it's their first time strapping on an NFL helmet and running out of the tunnel at Arrowhead.
"It is definitely going to be exciting, especially playing at Arrowhead," rookie quarterback Patrick Mahomes said. "It's something where you can't really even dream of how much excitement will be in the stadium."
Though the result doesn't count, simply being out on the field makes the game seem very real for the Chiefs newest players.
"I have to take advantage of every opportunity I get, so I am going to treat it like a real game," rookie running back Kareem Hunt said. "I'm just excited to be in a situation like this."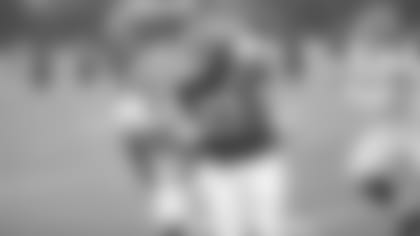 The excitement surrounding a player's first professional game can be a lot to handle – just ask Chiefs quarterback Alex Smith. Now entering his 13th year in the league, Smith reflected on his first preseason game with San Francisco in 2005.
"I still remember it," Smith said. "I started it. It wasn't pretty. It wasn't pretty at all. I had a lot of nerves. I was really anxious."
Smith's environment as a rookie was significantly different than what fellow quarterback Mahomes will encounter on Friday. As the first overall pick in the draft that year, Smith was thrust into the starter's role right away. While his experience was difficult, it makes him an ideal mentor as Mahomes hits the field for the first time.
"I carried a lot of weight and a lot of anxiety," Smith said. "I was starting, so I put a lot of pressure on myself. Sometimes you are your own worst enemy. You just need go out and let your natural abilities take over and play and get out of your own way but that's easy to say and hard to do sometimes. As a player, it took me a while to learn that and get past that."
Smith believes things will be different for Mahomes, who has the time to grow and learn from a team rich in veterans and experience.
"It's just ball, so go play," Smith advised Mahomes. "I was pretty worked up in starting and a lot of expectations. It's just a different place, and I think that is a positive for him. I think he is in a better place so he will be able to just go out and play."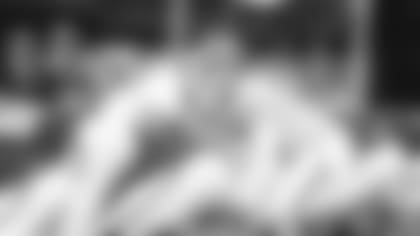 The experience ahead of him on the depth chart isn't lost on Mahomes, who is trying to learn all that he can.
"My first game at (Texas) Tech I came in in the fourth quarter," Mahomes said. "I was a little excited and a little jumpy, but I feel like now with having Alex in front of me and Tyler (Bray) and the guys I can kind of learn off of the them and then when my time comes I have a little more experience going into it."
The presence of an established quarterback in Smith and a veteran in Bray allows Mahomes to focus on the little things instead of worrying about the immediate results.
"I am just trying to get us in the right play, whether that be protection wise, having to change a play or having to run the ball in certain situations," Mahomes said. "I'll do whatever I have to do to keep the chains moving. I need to be efficient and not turn the ball over. I think that would be a success for me, not necessarily throwing touchdowns. If we get down there and run the ball in, that is a great drive for me."
As for the game itself, Smith just wants to see progress as the team faces an opponent for the first time this season.
"It's the next step in the progression," Smith said. "I think you want your rules, your training camp rules, to take over and to go out there and execute. The opportunities you do get, you just want to go out and play ball. You don't want to do too much."
Catch Smith, Mahomes and the rest of the Chiefs in action on Friday at 8 p.m. against the San Francisco 49ers on KCTV5.