Through the Chiefs Season Ticket Holder (STH) Signing Bonus program, STHs have received amazing prizes such as jerseys, autographed memorabilia and even a trip to the Pro Bowl and the Super Bowl.
Last year, during the Signing Bonus, the final prize was a trip for two to Super Bowl XLVIII. 22-year STH Craig Zahnd was shocked to find out that he was the lucky winner of two tickets to the big game.
"When they told me I had won, my reaction was one of surprise," Zahnd explained. "It took awhile to sink in. They asked if I was interested in going and I said, 'Of course I am!' I was thrilled. I've never been to a Super Bowl and always wanted to go."
Zahnd and his cousin, Eric, have shared Chiefs season tickets since 1992 and plan to attend Super Bowl XLVIII together this year.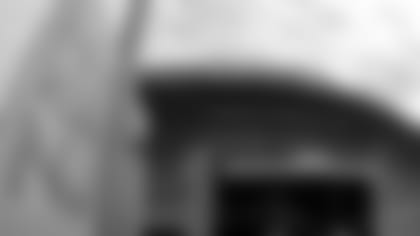 "My cousin, Eric and I have shared these Chiefs tickets for over twenty years, so he will go with me to the Super Bowl," Zahnd commented. "We have been going to Chiefs games together since the 70's, when our fathers would take us to at least one game a year."
As a lifelong Chiefs fan, Zahnd has unforgetable memories of trips to Arrowhead Stadium with his father, uncle and cousin.
"I have been a Chiefs fan since I was born in northwest Missouri," Zahnd noted. "Sundays always revolved around church and the Chiefs. At least once a year, we would get up early, make the 100-mile drive to Kansas City, eat a huge breakfast, near the stadium and then make our way in to our seats at Arrowhead. "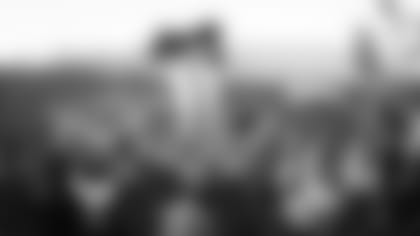 Zahnd and his cousin have since become STHs and now have the opportunity to attend the Super Bowl next month.
"It is very exciting to have tickets to the Super Bowl, of course, we would like to have seen the Chiefs, but it will still be a good time," Zahnd noted. "I will root for anyone but the Broncos and I will be wearing Chiefs gear regardless."
Sporting his Chiefs gear proudly, Zahnd said he is not concerned with the weather, but will enjoy his time in New York.
"I'm not worried about the weather; football is meant to be played in the elements," Zahnd said. "I'll bring lots of layers, including my favorite Chiefs stocking cap. We are looking forward to a great weekend."
Through the Signing Bonus program, Chiefs STHs will be entered in the drawing to win all sorts of prizes and experiences. This program is a way for the Chiefs to say thank you to the fans for their continued support. The Chiefs organization recognizes fans devotion and acknowledges it throughout the year, through programs such as the Chiefs Signing Bonus.
See what other Chiefs STHs won through the Signing Bonus.