Chiefs Season Ticket Member (STM), Gary Friedman, won a trip to the NFL Draft this past weekend in New York City. Through the Chiefs Kingdom Pass Program, Chiefs STMs bid on the opportunity to attend the NFL Draft and Friedman and his wife, Patti, were the lucky winners.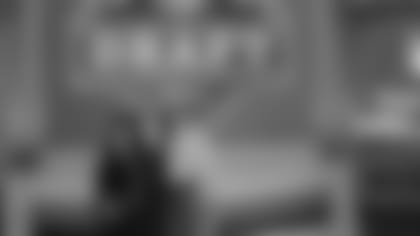 "We had no idea what to expect; we've never done anything like this before and it was incredible," Friedman said. "We arrived in New York and took in the sights, walked around and then went to checked into our hotel and learned about what we would be doing that weekend."
On Thursday night, before the draft, Friedman walked the red carpet with the Chiefs New Era hat and sported his Chiefs "Draft Day" jersey that was provided by the NFL.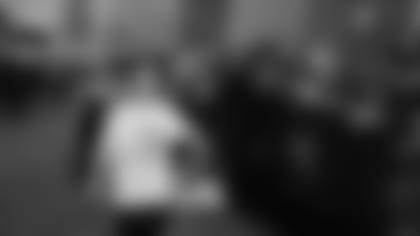 "On our way into the draft, we all walked the red carpet with our team's hats and there was tons of NFL fans there," Friedman said. "People were lining the streets, waving and cheering, it made you feel like a celebrity."
From the red carpet, Friedman went backstage to meet NFL Commissioner Roger Goodell.
"He is such a great guy, he was very nice and genuine," Friedman mentioned. "It was a once-in-a-lifetime experience, it was absolutely incredible. I can't say enough about it, it was an awesome experience."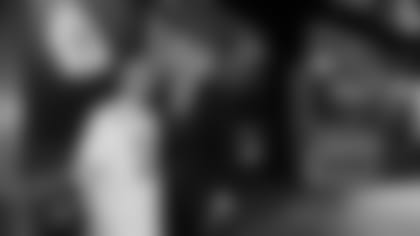 Once the draft started and the Chiefs pick was in, Friedman was supposed to walk on stage and hand Goodell the draft pick's jersey and the New Era cap. However, since Dee Ford was not in New York for the draft, Friedman wasn't able to hand it off like planned. Although, he still had a great time and enjoyed the whole experience.
Not only did Friedman meet Goodell, attended the draft, was backstage, walked the red carpet, but he also met Jamaal Charles, who was on his plane back to Kansas City.
"We were thrilled to meet Jamaal, it was crazy that we got on the plane and there was Jamaal," Friedman commented. "Overall, it was an awesome experience and I'm so glad we got to be at the draft, get a behind-the-scenes experience and represent the Chiefs."