Day two of this week's OTAs is in the books for the Kansas City Chiefs and the team now has a night to catch its breath.
Chiefs head coach Andy Reid is transforming this team into one that makes plays and does so in quick fashion.
"Coach and his offense is great," Chiefs OL Geoff Schwartz said. "It's fun, there are a lot of options, it's fast paced. There are a lot of guys getting the ball, a lot of different options. I think guys like that. Obviously, he's been very successful, so we know it works. We're more excited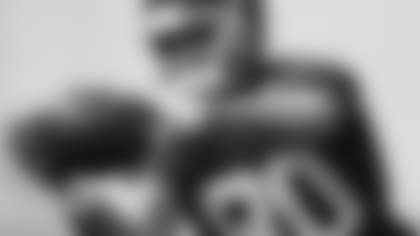 to be in the offense and to execute it."
The fast-paced style of practice and along with it, the attack mentality serves to benefit QB Alex Smith, RB Jamaal Charles and the entire offense.
"I think our offense is going to try to exploit the mismatches," Chiefs TE Anthony Fasano said. "I see not only Jamaal and the running backs, but all the guys having good opportunities."
Fasano and his fellow Chiefs TEs will be looking to make as many plays as possible this year, trusting the competition within the position group brings out the best in everyone.
"That's exactly what we're doing, we're helping each other," Fasano said. "It's all kind of new for us. We're all kind of taking parts of our game and teach others and learn from others. So it's been a good mix so far."
Other targets for Chiefs QB Alex Smith include WR Dwayne Bowe, who gave an assessment of this week's second OTA.
"It's only day two," Bowe said. "Guys are trying their best every day. Every day you're not going to be right, but we minimized the mistakes from yesterday to today. And tomorrow, we'll take another step forward. Training camp will be great."
Joining Bowe in the receiving corps is teammate Jon Baldwin, who is already noticing the effects of the team's new coaching staff.
"Yeah, definitely," Baldwin said. "Coach [Andy] Reid and Coach [David] Culley, those guys, they coach us, they're going to push all of us receivers and push the team as a whole. It's definitely a chance to show what I can do. We've got a new regime and I just have to make steps forward. I'm just looking forward to getting out there and getting the opportunity this year."
Chiefs fans are hoping Bowe, Baldwin and the entire team will make plays that return the winning ways to Arrowhead Stadium, beginning Week 1, better yet, starting in preseason against the New Orleans Saints.