It's been more than five months since the Kansas City Chiefs reported for training camp in St. Joseph, Missouri, where they began with a team meeting, led by head coach Andy Reid. Fast forward to Sunday's team meeting, again led by coach Reid, who wrapped up the season that included 11 wins and a playoff appearance, yet short of the team's ultimate goal.
"We didn't end it the way we wanted it to end," coach Reid said. "We shoot for Super Bowls. We're not shooting to be a good football team; we're shooting to be a great football team. We did just finish the first year, so, we'll continue to build this to where we make the fans even more proud today of the Chiefs. We'll learn from this, in a lot of ways, we'll learn from it and be a better team next year, because of some of the experiences—not only that we experienced yesterday—but we experienced throughout the season. We look forward, and it can't get here soon enough honestly, to getting back into Arrowhead Stadium, with the best fans in the National Football League."
Chiefs QB Alex Smith, who completed 30 of 46 passes for 378 yards with four touchdowns in Saturday's loss, says the sting that he and his teammates feel can later prove to be beneficial.
"I certainly think you use this as drive," Smith said. "I think you use it. Certainly, I think the foundation has been laid for us as a team, the way we do things. It was our first year together for all of this. I certainly think that foundation has been laid for next year. I certainly think we have the pieces here, no doubt in my mind that we have what it takes. I think the guys will tell you, even last night, more so than ever, we feel like that we're capable of not only just getting to the playoffs, but going deep into them and making runs. We have that kind of talent here; we have the group together to do that. It's certainly easy to talk about though. Like I said, you've got to be able to go out and do it."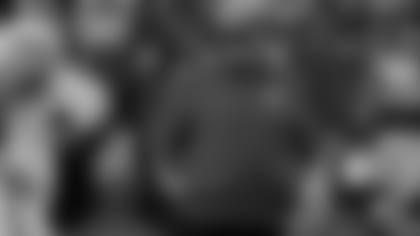 Coach Reid echoed Smith's thoughts as he told the media what his message was to his disappointed players.
"They should feel the hurt," coach Reid said. "You have to feel it; that's part of being human. If you're going to get any better, you have to find out what you're doing wrong, so you can get better at it. So, don't hide that and (the) same with the coaches. Surely, you're not pointing towards (anyone); that's other peoples' jobs. They can point. You get better individually as a player and a coach (if you) find a weakness and strengthen that. Then, with that said and done, you did a heck of a thing by changing this thing around. It's hard to see right now, through the emotions, but you did a heck of a thing. I mention this to you guys, just like I mentioned to the team, we're not striving to be good; we're striving to be great. Right now, we're good, not great. We have to take some steps to go forward there. In the meantime, get away from the game a little bit to make sure that you step back, so you can step forward, during phase one, phase two and phase three."
Coach Reid is a former offensive lineman (BYU), the same position as Chiefs OL Donald Stephenson, who described his 2013 season.
"I just look at this season as a building block," Stephenson said. "We've set a foundation, (an) expectation to win; that's a lot that you can get out of it, especially it being coach Reid's first year, here. We're taking a lot of positives out of this year. My biggest thing, coming in here, this year, was to be better than I was my rookie year. I think I've done that. I'm going to try to build off of this year and try to get even better."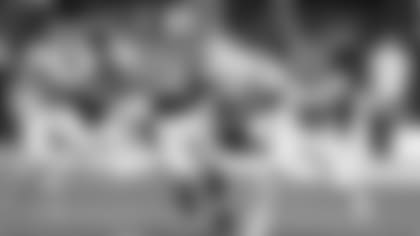 Chiefs WR Junior Hemingway, who finished the 2013 season with 13 receptions for 125 yards and two TDs, in addition to his impressive play on special teams, was asked how he plans to approach the offseason.
"Perfecting all the good things," Hemingway answered. "(I'm going to) reflect on what we started and just work on things that I can get better at and then, we'll come back in April and hit the ground running."
On the defensive side of the ball, Chiefs LB Derrick Johnson shared his emotion of Saturday's loss and the response that he and his teammates are embracing.
"This one's going to hurt," Johnson said. "This is the one where, we had it and we let it go. We have to learn from it and stick together. We're still a family and (we'll) come back even stronger, next year."
Chiefs DE Mike DeVito also stressed the family mentality that exists within the Chiefs locker room.
"This is a family," DeVito said. "A lot of teams say it, but this team really lives by it. I really feel that way. I've been around a lot of really great locker rooms, a lot of great guys and this is the greatest group of guys I've been around. I have no doubt that we're going to bounce back from this and get better. It's going to hurt, but we have to let it fuel us, going into next year."
While coach Reid and the players are the first to admit they didn't accomplish their main goal in 2013, they refuse to sulk and stay status quo, instead using the lessons learned as motivation to work for bigger and better results for years to come.