It was business as usual for the Kansas City Chiefs, who returned to practice Wednesday, with Sunday's 17-16 win in the rearview mirror.
In addition to the team's practice, much of the talk around One Arrowhead Drive involved the Chiefs opponent this Sunday, the Cleveland Browns.
"We look forward to the challenge of playing the Cleveland Browns," Chiefs head coach Andy Reid said. "We know what kind of football team they are. The players here know most of their players, having played against them last year. When I was in Philadelphia, we had the opportunity to play against them too. We know the quality of the players that they have. I think Rob (Chudzinski) has done a nice job as a head coach and he hired three coordinators that I think are tremendous and that I've competed against over the years. Then, they've got good football players, which our players see on tape and will prepare themselves right this week."
Part of the Chiefs game planning will include preparing for the Cleveland Browns offense, led by QB Jason Campbell, who Browns head coach Rob Chudzinski named as his team's starter for Sunday's game.
"Well, listen; there's tape on him," coach Reid said of Campbell. "There's more tape than what we had last week. A little different system, but enough where you kind of blend the two is what you end up doing. I think number one, though, you have to prepare for the scheme, and then two, you go to who is running it there."
In his eight NFL seasons, Campbell has started 71 of 78 games, thrown for 14,688 yards, 76 TDs, 52 INTs, for a passer rating of 82.4.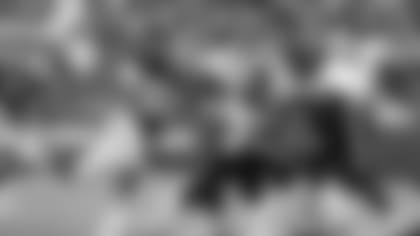 The news of a QB change by the Browns won't alter the Chiefs mentality for Week 8, according to Chiefs two-time Pro Bowl LB Derrick Johnson.
"We have to gear up like we do every week," Johnson said. "They're still going to have the same offense. [They're] just [going to] plug in another quarterback. You're going in every week respecting every opponent, but at the same time, they have the same offense. We don't really care who plays at quarterback, as long as we execute our defensive scheme and what we have going on."
Chiefs DE Tyson Jackson, who has 18 tackles and two sacks in 2013, explained what makes Campbell dangerous.
"He's a veteran quarterback," Jackson said. "He's been around a long time and he's able to read defenses. He understands where the ball will go on a particular play. We just have our hands full with him. He's been around such a long time. He understands defenses. He understands what the offense needs to do on each particular drive, so we'll just need to make adjustments as we go."
Speaking of quarterbacks, Chiefs QB Alex Smith also addressed the media Wednesday and was asked about Jason Campbell, who was with Smith in the 2005 NFL Draft Class.
"I always followed him, kind of going back to college," Smith said. "They had a good team (Auburn) that last year, when I was in school as well. (I've) gotten to know him over the years, so yeah, good guy."
Addressing more questions, during his locker room interview on Wednesday, Smith shared the common theme for not only the Chiefs offense, but the entire team.
"I think for us, the bottom line is to win games. With that, it's to continue to get better as the season goes on.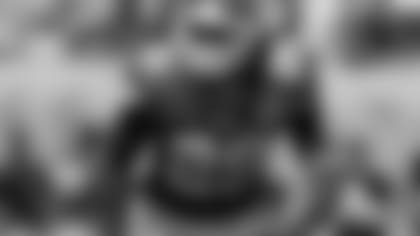 You have got to continue to play better football as the stages get bigger. This last week, certainly areas to improve on, the red zone, but we put more yards up on that defense, the number one defense in the NFL, than any other team this season. So, there are also positives. You are certainly trying to correct your mistakes and improve on your weaknesses as a group, and like I said, get better as the weeks go on. But certainly, the focus, don't get me wrong, is to find a way to win every week. That's why we're out here."
Smith's comments were echoed by his Chiefs teammate, two-time Pro Bowl S Eric Berry, who was asked how it feels to be 7-0.
"It's still early," Berry said. "We're not even half way through the season yet, but we love winning. We love winning games, but it's about being 1-0 this week, so if we win this game, that will be another rung on the ladder. We're just trying to make sure we keep doing what we do and getting all of the mistakes cleaned up and try to push through the season."
The team's work continues on Thursday, when we'll hear from Chiefs special teams coordinator Dave Toub, offensive coordinator Doug Pederson and defensive coordinator Bob Sutton.