The word was thrown around after the game down in Miami just a few months ago.
The Chiefs Kingdom diehards called for it after Patrick Mahomes' MVP season back in 2018, which fell just short of a Super Bowl trip.
For many, the feeling the word may elicit changed following all of us witnessing the thrilling comeback win over the 49ers, and the knowledge that this team is full of young superstars – not seasoned veterans giving it one last shot.
But for the remaining few who don't find need to throw around the word "dynasty" regarding the Kansas City Chiefs' current opportunity, perhaps Brett Veach and his staff reportedly turning less than $200 of salary cap space this offseason into keeping Sammy Watkins and Demarcus Robinson, signing Patrick Mahomes to the largest contract in sports' history, and giving the CEO of Sack Nation – Chris Jones – what he rightfully deserved, rightfully where he deserved it – could change their mind.
And that wasn't it, but we'll get to the others later.
To dig a little bit deeper into the significance of each of these big-money moves and the underlying story that connects each of them – shows the continuity, trust, and relationship between the Chiefs' personnel staff, coaching staff, players and ownership.
From the moment Sammy Watkins first stepped into the building and held his very first press conference, he mentioned culture, family, and the Kansas City community as reasons he was excited about joining the organization – not just the chance to play for a historically-good offense.
That culture Andy Reid has created and Brett Veach, who got his start under Reid, understands, has built an environment that Watkins wanted to not only be a part of, but wanted to stay in. That hasn't been the case at Watkins' previous stops, as he's been open about before.
Therefore, the conversation about players like Watkins re-structuring deals, perhaps taking less money – depending upon incentives and such, are often discussed in only financial terms, which is real, but is also real that the environment had to be right. The culture had to be right.
Reid and Veach have gotten that right, and Watkins' return proves that on many levels.
The conversation surrounding Patrick Mahomes' deal has been about astronomical numbers and overall length of the deal—something that will make Brandt Tilis and Chris Shea – two of the unsung heroes of the offseason that you may never see publicly – names in Chiefs' lore as part of this dynasty construct.
But the fact that Mahomes was acutely aware of the structure of his deal and how it would to relate to others, again, shows something of the culture, trust and relationship between all three groups at work – the personnel staff, coaching staff, and ownership.
Less than a week later, Jones secured his bag and seemingly the entire team celebrated on social media.
From less than the cost of an authentic Mahomes' jersey in the team store to signing a core of players that could rightfully earn them more than the cost of a new stadium, the Chiefs' offseason was a historic chapter written not before our time, or after our time, but during our time, by Veach and company, who still had to time to think up gems like, "The Brett Veach Special."
But outside of these big moves, which in some ways could be seen as obvious ones to get done - despite the different financial challenges to do so – the smaller under-the-radar moves could be just as important.
Look no further than last year's Super Bowl victory and unsung hero Damien Williams, who many thought had a legitimate case for Super Bowl MVP, or Daniel Sorensen the AFC Divisional Round win over the Texans – his tackle on the fake punt and forced fumble a few minutes later changed the tide.
Williams is tied for 13th all-time in NFL postseason history with 11 touchdowns – the second-most of any current player in the league (Rob Gronkowski, 12). He's two postseason touchdowns shy of entering the Top 5 in that category. His initial signing wasn't met with an amount of fanfare that he's earned with these numbers, and neither was Sorensen's extension (before Veach's tenure, but same point remains).
And that's because it's not always about the big signings.
The offseason signings of guys like the versatile Mike Remmers, who has started more than 75 games in his career all across the offensive line, or defensive end Taco Charlton, a former first-round pick and a mentee of Chiefs' Super Bowl hero Frank Clark back at the University of Michigan, or even cornerback and standout special teamer Antonio Hamilton, who Dave Toub singled-out as a player he wanted specifically, at some point next season, these guys will all play crucial roles.
And most already know about what running back Clyde Edwards-Helaire, linebacker Willie Gay Jr. and the rest of the rookie class is bringing to the table. It was the talk of the offseason until Veach, Tilis and Shea went all Oprah with everyone on new contracts – tossing tens of millions to homegrown players on each side of the ball.
They accomplished most of this during a pandemic as well. That will always be a part of this story.
While Mahomes, Jones, Tyrann Mathieu and others with the big names and contracts get most of the national headlines, and rightfully so, the under-the-radar players who aren't getting their hype now, fight to be the next Damien Williams, Charvarius Ward, or Daniel Sorensen.
The re-signing of players like Mike Pennel, Bashaud Breeland and Anthony Sherman shouldn't go unnoticed either. It can seem easy to bring back players to a Super Bowl winning team, but this culture was in place before the Super Bowl was won.
Culture comes first in anything that is special. Success without culture is fleeting.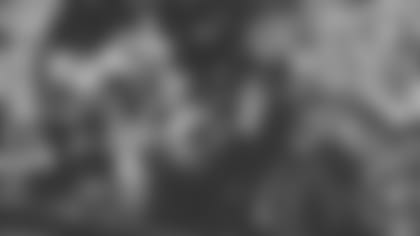 It's a culture that shows it rewards people who come in and do the right thing – treats them fairly throughout the process and is something they want to stay a part of.
We've seen it play out just like that with this team.
The only players on the roster over the age of 30 years old right now are Chad Henne (35), Mitch Schwartz (31), Anthony Sherman (31) and Mike Remmers (31).
Led by a Hall of Fame head coach, the league's undisputed best player and a fanbase prepped for the long run—combined with a perfectly executed offseason—there's no reason not to throw around the word "dynasty" when it comes to the Chiefs' opportunity right now.
The players haven't shied away from it. They're actively promoting it, and coach Reid shies away from nothing.
The Chiefs are looking to become the eighth team in NFL history to win back-to-back Super Bowls, and the first since the 2003-04 New England Patriots. No team in the history of the NFL has won three Super Bowls in a row.
If the conversation later becomes how do we quantify the greatest "dynasty stretches" in the history of the NFL, these are a few of the numbers and stats that'll be used.
So, that's the bigger challenge ahead. In the immortal words of Roger Dorn, "I guess there's just one thing left to do."
RunItBack