For three consecutive years, the Kansas City Chiefs and general manager John Dorsey have drafted at least one player who competed in that year's Senior Bowl, including two of their first-round picks in offensive lineman Eric Fisher (2013) and outside linebacker Dee Ford (2014).
Last year it was cornerback Steven Nelson, the team's third-round pick, who competed in the Senior Bowl after his collegiate career at Oregon State was over.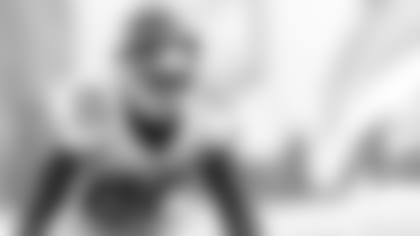 It's been an important piece of the evaluation puzzle for Dorsey and his staff over the past three years, which have resulted in 31 wins on the field—the most for any GM, coach (Andy Reid) or quarterback (Alex Smith) in their first three years in franchise history.
"We've been together now as a group going on four years," Dorsey explained. "Everyone understands what their role and their responsibilities are in terms of acquiring that ultimate goal we all strive for."
Dorsey assigns different members of his staff to watch different positions during these Senior Bowl practices.
Between the two teams, there are more than 100 players here to evaluate.
"Everybody has specific positions [they watch]," Dorsey explained of his staff. "At some positions, there may be two guys if there's an emphasis upon that. Then we'll sit as a group and talk every day about how their guys practiced during the day.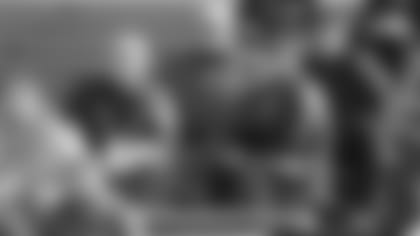 "We'll have some scouts stay here and evaluate the game itself. Then we come back to Kansas City and honker down for about 18 days and begin to build the draft board."
This week in Mobile, Alabama is the last time these players will wear pads before they are drafted later this spring.
While it's not the last time they will be evaluated, as they will have the NFL Scouting Combine in Indianapolis in a few weeks and their individual Pro Day as well, those are workouts in shorts.
Senior Bowl week is actual football.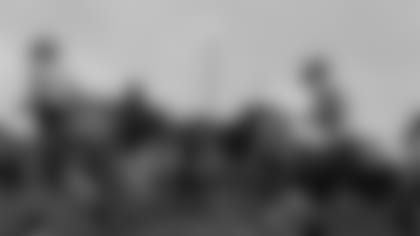 It's just part of what makes this week crucial for the evaluation process for all 32 NFL teams in attendance.
"These are the best senior players in the country," Dorsey mentioned, "and (Senior Bowl Director) Phil Savage does a wonderful job of setting this up and making it club friendly. Now we can go and watch film of the day on the XOS system upstairs after practice. We get a chance to interview and talk with the players for a couple of hours."
"At the end of the week we'll sit down as a group and talk about not only these guys ability to play the game of football, but also how the interviews went and just kind of see if they fit what we talk about in terms of players—Are they men of character? Are they competitive? Are they really guys that like football?"
While much of the discussion on the outside is how well a player is performing on the field, Dorsey's favorite part of Senior Bowl week happens away from the white lines.
"It's actually meeting the kids, and kind of finding out who they are," he explained. "You hear so much about them, but it's an opportunity to finally meet them for the first time. "Then it's about watching them compete."