On Friday, the Kansas City Chiefs brought in NFL Draft hopefuls to the University of Kansas Hospital Training Complex for their local Pro Day.
Afterwards, Chiefs general manager John Dorsey spoke about the event.
"It's a reflection of the community and metropolitan area," Dorsey explained. "We're allowed under the rules of the NFL to bring anyone in the metropolitan area for a local visit and we did that.
"Like I told the kids today, it's a reflection of all the hundreds of kids that play the great game of football."
These players worked out for more than an hour after getting weighed and checked in. They went through different athletic tests before working through their positional drills.
All of the Chiefs assistant coaches and the personnel staff watched from the side and evaluated the players as they went through these drills.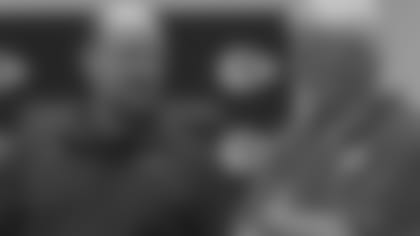 The players all donned Chiefs jerseys as they worked out, which may have been the first time they have worn an NFL jersey, or at least wore one inside of an NFL complex.
These players are hoping that with today's workout, they may have put themselves in a better situation to make sure it's not the last time.
After the workout was over, Dorsey addressed the group.
"There were 16 to 20 kids here today," he said. "I asked them who all had played against each other, and 95 percent of them all raised their hands and said they had all played against each other.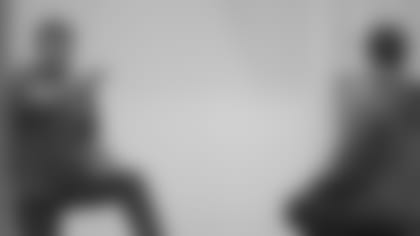 With the NFL Draft approaching on Thursday, April 30, this local Pro Day was an important opportunity for the Chiefs staff to get one last look at these players.
"It gives us a chance to evaluate them in the last couple of weeks before the draft," Dorsey explained. "It gives us a chance to evaluate the entire process and make sure we didn't miss anything."