When Head Coach Andy Reid and General Manager John Dorsey came to Kansas City last year, they looked to establish change. They brought a new mentality and a new atmosphere. They worked to create the roster, push the team to another level and to win. They created goals and expectations and worked diligently to accomplish both.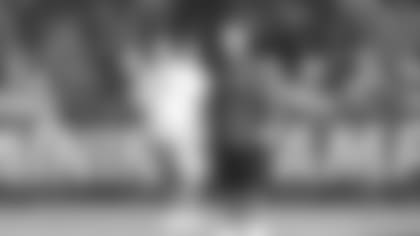 "Early on last year, we setup a plan and achieved certain levels of that plan over the entire year," Dorsey said. "It was very rewarding and very challenging at the same time. But, at the end of the day, those goals and expectations were met and now it's time to move onto year two."
With year one in the books and season two on the horizon, Dorsey admits that they still have work to do.
"Our work is not done yet, it's just the second year, we have a lot more to accomplish," Dorsey noted. "Each person walks in here, hangs their ego up at the door, rolls up their sleeves and knows it's time to go to work."
Andy Reid agrees there is more to be achieved and he makes it clear that this team is not in it to make the playoffs, or to break records; this team is in it to be Super Bowl Champions.
"The expectation here, from Coach Reid, is to win a Super Bowl," Matt Nagy, Chiefs QBs Coach noted. "It's not to get to the Super Bowl, it's not to make the playoffs, it's not to have a good record, he wants to win the Super Bowl. That's what he wants these guys to understand and believe."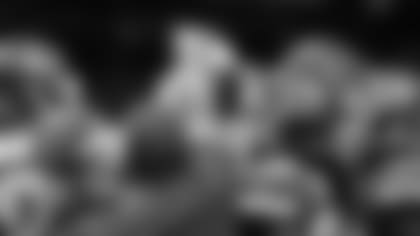 The mentality to be the best runs through each coordinator, each coach and the entire staff.
"We want to win the Super Bowl, but our game within the game is that we each want to finish number one, so we want to finish as the best special teams unit this year," Dave Toub, Chiefs Special Teams Coordinator commented. "Last year, we finished number three; so this year, we want to finish number one. Coming off such a great season for special teams, I'm sure Andy will want us to accomplish some pretty lofty goals."
Reid is shooting for the stars and doesn't want to settle for anything less. Looking back on last season, Reid is proud of the team's accomplishments and is aiming to build off of them.
"They built a great foundation through last season, so now they have something they can continue to build on and that's something that is so important when you're putting together a program," Reid said. "When you get a little taste of winning, you want more. So, I can't wait to get the guys back here, let them jump in and get going."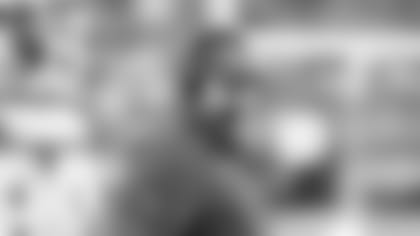 With the next season quickly approaching, the Chiefs coaching staff has been evaluating players, planning and looking forward to next season. After going through all of this preparation and planning for the first time last year, this offseason is a different story.
"This offseason is a lot more laid back; last offseason was pretty intense," Eric Bieniemy, Chiefs RBs Coach explained. "It wasn't so intense because of not knowing what to do, it was knowing what we were doing and just getting it all together and trying to figure it out, with the playbook, the game plan, trying to figure out who we were as an offense and who the players were. It was a fun process but now it's more laid back. Obviously, there's still a lot of work going on, but the thing is, now we know who we are, we know what we need to do moving forward."
Defining who the team is, creating a game plan, establishing what the offense, defense and special teams look like over the past year, has created a natural progression for the group to work on a different level, through this offseason.
"Now, I have a better understanding in terms of what the offensive coordinator, what the head coach, what the defensive coordinator, what the special teams coordinator, what they all want for a particular role for players," Dorsey explained. "That makes it a lot easier going through free agency, planning for the draft, and having a basic understanding of what type of players they want to succeed. Once you have an understanding of the coaches, then you can go out and find those players."
Wrapping up his first year with the team and heading into his second, Dorsey is optimistic about the direction of this franchise in 2014.
"I feel very excited, very humbled and positive," Dorsey noted. "It all really starts with the leadership of Clark Hunt; he has a vision for this team and I believe it's myself, Andy Reid and Mark Donovan's responsibility to take his vision and execute that plan."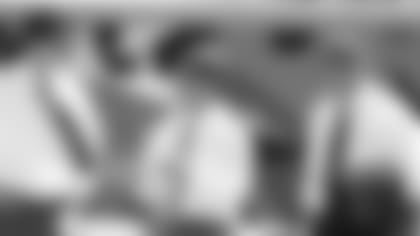 After the accomplishments of this past turnaround season, you can expect the goals and expectations to be set even higher for the 2014 season.