This Kansas City Chiefs team has been tested.
Through the ups and downs of the regular season, the Chiefs seem to have won games this season in just about every fashion imaginable, and it's created an identity of a team that's as confident as it's ever been heading into one of the most highly anticipated games at Arrowhead Stadium over the past couple of decades.
The Chiefs will host the Steelers on Sunday in the divisional round of the AFC playoffs with a 12:05 p.m. CT kickoff. (Buy tickets here)
"There are only a few teams remaining right now," Chiefs coach Andy Reid said on Monday afternoon. "They're all good football teams, and I think that's an important thing to know. You have to play good football and do what got you here.
"There is not a lot of room for error. That's just not what this time of the year is about."
The Chiefs haven't had a lot of room for error in most of their games this year, considering they had the toughest schedule in the NFL this past season among all playoff teams.
The overall combined winning percentage of the teams the Chiefs played was .508, and of the teams that made the playoffs, that proved to be the most difficult path taken to be in this position.
The Chiefs went on the road and beat both of the defending conference champions (Carolina Panthers, Denver Broncos), in addition to sweeping through what many considered the toughest division in football in the AFC West, and they also went on the road to beat the NFC's No. 2-seeded Atlanta Falcons earlier this season as well.
Overall, the Chiefs finished with a 12-4 record—marking just the fifth time in franchise history the team won at least 12 games in a season, and the first since 2003 (13-3).
"We have some pretty good teams in the AFC West, so we've been presented with that challenge just like the Steelers had been presented with that challenge in their division," Reid added. "I like the challenge of playing against a good football team – that's what I like.
"I get excited about that."
The Chiefs faced the Steelers in Week 4, losing by a score of 43-14.
"We had the opportunity to play them, and they got after us pretty good," Reid, who carries a 19-2 record coming off a bye week in his career, explained. "We understand how good they are."
After the loss to the Steelers, the Chiefs went on to win 10 of their last 12 games, while the Steelers currently ride into Sunday's game with an eight-game winning streak.
Both teams are playing well heading into Sunday's game, and the opportunity to face the Steelers again and host a game in the playoffs is what Reid says it's all about.
"The opportunity to play against the best—you love that," Reid said. "That's why you do this. It's an opportunity to play against the best. It's an honor to be in this position as a coach and a player. You've worked hard. Now you're here and you get to work a little bit harder and go up against these great teams."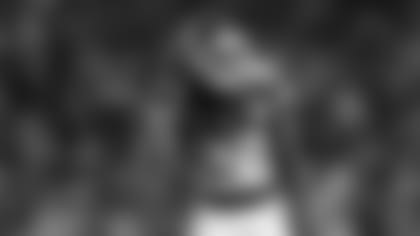 It makes it all the more special that this game is going to be played in front of fans who have developed a reputation for making their presence felt and their voices heard.* *
"I love bringing teams in here," Reid said of playing at Arrowhead Stadium. "It was rockin' and rollin' in that New England game when they set the decibel record on fire. The crowd was shaking and I can't wait for this one. They'll be here and they'll do their part, and so it's important that we focus and do our part. They [the fans] will show up no matter what.
"Whether it's rain or snow it doesn't matter—they'll be there."
Chiefs Kingdom has long tested an opponents' ability to handle the noise it creates inside Arrowhead Stadium, and on Sunday, the Chiefs team that steps on the field does so after passing its own tests over the course of this season, which only goes to provide more justification for fans that there is something truly special happening with this team.