Here's a roundup of what we learned from Chiefs head coach Andy Reid's meeting with the media on Tuesday:
Andy Reid joked about how he picks his famous Hawaiian shirts at the NFL Annual Meeting.
Reid said that he bases how he chooses out his NFL Annual Meeting attire based on the Kansas City Chiefs colors of red and gold.
Reid believes that free agency is great for addressing needs, but doesn't feel it's a good strategy to make it the predominant method of roster filling.
"Sometimes free agency is a good hole-plugger," he explained. "I don't think you make a living from it. I don't think the position necessarily matters ... It also gives you full freedom to go into the draft. It doesn't back you into a corner going into the draft, so you can go in and take the best player."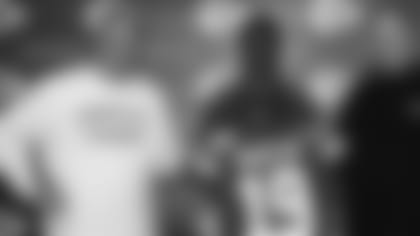 Reid said that while the team looked at other receivers, Jeremy Maclin was their top target in free agency.
"There were a couple guys that we liked," he said. "I'll tell you that he was the top one just because I know him as a person and I know him as a player, so I would tell you he was the top of the list, but there were other guys."
With the ways of the three-day signing grace period and Maclin's fondness of Philadelphia head coach Chip Kelly, Reid said he was never completely comfortable until Maclin was in Kansas City.
"I never was comfortable until he was there and signing," he admitted. "It's like dangling a filet mignon in front of you and then you can't talk to the kid ... I just left the room, went in and did football and let [John Dorsey] do all the rest and said 'Have at it.'"
Reid also revealed where he expects the Chiefs' newest receiver to start.
"He's going to probably start at the Z position is the way we're looking at it," Reid said.
The Chiefs added more and more plays to tight end Travis Kelce's "menu" as the 2014 season went on.
"You could see the progress every week," he said. "Positive direction. We kept adding to his menu there—plays that we wanted to dial up and formations and motions.
"Running backs and those tight ends, they have to know what they're doing with those, so he continually got better with that as time went on."
Kelce, who lives in Kansas City, has been a constant familiar face in the Chiefs training facility every day.
"He's one of those guys that's been working out," Reid said. "The players can come in and lift on their own and he's been in there every day ... He's been working his tail off."
Reid said that the Chiefs will give Terrelle Pryor and opportunity to play quarterback.
"I don't think it'll be a matter of work," Reid said. "He's been in lifting every day and doing his thing ... He shows up every day and does what he can do."
As of right now, he said the Chiefs have not brought up a position change.
---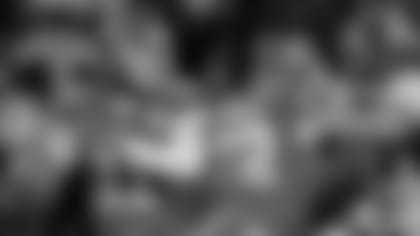 Reid likes that left tackle Eric Fisher is able to have a full offseason this time around.
"We're looking forward to him having the offseason and being able to lift," he said. "He was able to work his legs [in 2014], he just wasn't able to work his upper body. That was all the way up to training camp."
Reid also felt that getting a full year to play was critical in his development.
"I think that was big," he said. "I think that was a big thing. There's a whole mental side to the game and he came from a bit of a smaller school and all of a sudden, you're the number one pick in the National Football League and the expectation level was out of this world, so for him to pound through all of those things that you need to do mentally to get through a season, I just thought that was big."
* *Reid revealed that offensive lineman Ben Grubbs will indeed play at the left guard position.
"We'll put him in there at the left guard position and let him go," he said. "That's kind of home for him. That's where he played. He's smart, he's physical and everybody I talked to said he's a phenomenal guy in the locker room."
Part of the reason the Chiefs brought in OL Paul Fanaika was the familiarity.
"I know him because we brought him into Philadelphia," Reid said. "You're dealing with a big, strong tough guy who plays physical football."
Reid mentioned offensive linemen Jeff Allen and Donald Stephenson among candidates for the right tackle position in 2015.
"There should be great competition along the board there and you have to look forward to seeing it."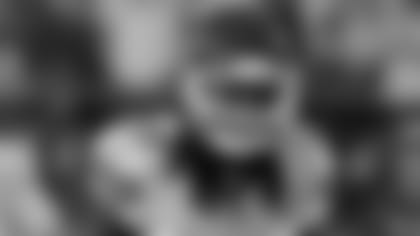 Reid said that Ron Parker would primarily be a safety this year.
"He's a safety who can do both," he said. "We'll give him a shot [at safety] first."
Reid expects linebacker Dee Ford to play in the role he did "towards the end of the season."
"Dee will just take another step forward [in 2015]," he said. "He's more familiar with everything. We moved positions for him where he had to be a linebacker instead of a defensive end, so there was a lot of learning that goes on there. It takes a young guy some time to digest all that, but I think it will be a win-win for everybody."
Reid said that for Ford, run defense is the "primary thing."
"He got better in the coverage part of it," he said. "You know he can rush the passer. It's always now going to be a challenge because offensive coaches had an opportunity to study him and see what moves he's got so you have to keep adding to that repertoire of pass-rush moves."
Reid provided a small update on Chiefs safety Eric Berry, who he said he talked to last week.
"He's doing good," he said. "He's positive and upbeat."
Reid doesn't agree with the notion that the running back position has been devalued.
"I never felt that way," he said. "I think that's one of the top positions on your team. He's a pressure releaser for your quarterback and for your offensive line."
Reid is looking forward to hosting the Detroit Lions in London.
"I'm excited to try a crumpet," he joked. "I think from a coaching standpoint, you're so tunneled in, you're going to try to keep yourself in the best routine you possibly can. I don't think you worry too much about all the surroundings and history and all that stuff that you would on a vacation."