For the Kansas City Chiefs organization, Sunday's Salute to Service game was not only a way to provide a lifelong memory for some of the Midwest's military men and women.
It was also a way to say thank you for the freedoms this country holds dear, including that of a hometown football game.
In an effort to give back to those who have risked their lives for the country and Chiefs fans everywhere, the organization partnered up with Cars 4 Heroes founder Terri Franz to surprise one soldier with an early Christmas present.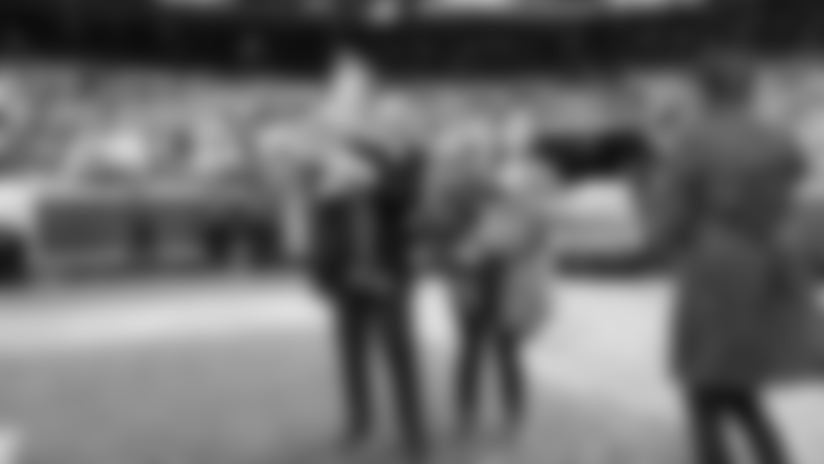 In the third quarter, Specialist Jayson Morton, a 1st Infantry Division Soldier, along with his wife and two sons, were surprised with a Ford Fusion provided by Cars 4 Heroes and the Car Santa. Morton is the lone survivor of a December 2012 helicopter crash in Zabul, Afghanistan.
"It's extremely, extremely helpful, to say the least," Morton said. "It's weird because you hear about things like this happening and you see things, but you never think something like that could happen to you.
"When I joined the military, I joined to take care of my family and other families here. For all of this other stuff to happen, it's just crazy."
Sunday's presentation marks the first stop of what will be 20 vehicle donations by Cars 4 Heroes in the month of December.
"I have the opportunity every single day to work with really hard-working men and women who sacrifice so much along with their families," Morton said. "To have a community within the NFL and everybody to say, 'Thank you. We see what you guys are doing and we appreciate it.'
"We don't do it for the recognition, but to get it, especially when unexpected, is a good feeling. It reminds me why we do what we do."
According to its website, Cars 4 Heroes is a non-profit organization that provides free, reliable transportation to veterans and their families who otherwise are not able to obtain it.
The organization receives help through automotive dealers, gas companies, repair shops and many more throughout the community in servicing the cars before their donation.
Over 20,000 requests are received every year.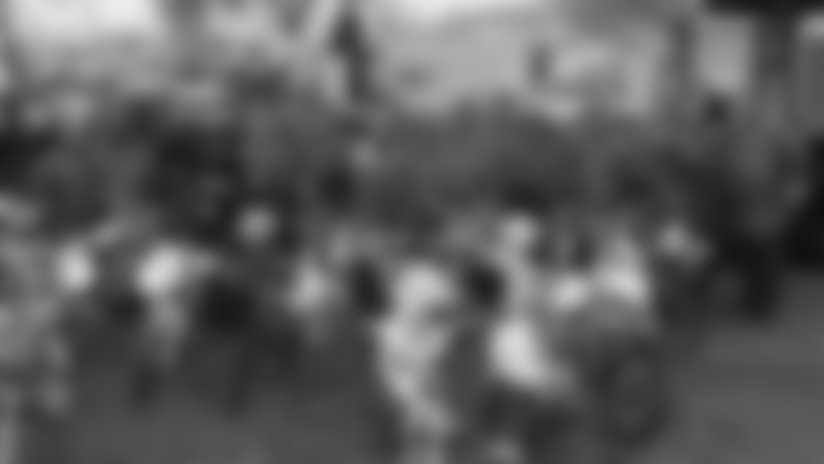 In addition to Morton, the Chiefs and members of the Marine Corps also held their annual Toys for Tots collection at Arrowhead Stadium.
In its 50th year, the Chiefs Toys for Tots collection is the longest running of its kind between an NFL franchise and the Marine Corps. The drive helps to meet a significant need for area children by asking Chiefs Kingdom to donate new and unwrapped toys for boys and girls up to age 15.
The Marines' Combat Logistics Regiment 4 collected the toys at the entrances to the stadium, and fans were able to make a financial contribution in lieu of a toy, if preferred.
Along with the toy donations, Chiefs Red Coaters collected used bike donations in the parking lot prior to the game to be donated to Toys for Tots.
Prior to the game, the Chiefs Army Liaison and members of the Army, Navy, Air Force, Marine Corps and U.S. Coast Guard led the team onto the field carrying the American flag, as well as flags representing each branch of service.
A Joint Forces Color Guard from the U.S. Strategic Command presented the colors while United States Navy Veteran General Wilson performed the National Anthem. During the Star-Spangled Banner, 150 season ticket members held a field-sized American flag while 60 service members saluted the flag from the end zones. 
Army Major General Wayne Grigsby, the Commanding General of the 1st Infantry Division and Air Force Brigadier, and General Paul Tibbets, Commander of the 509th Bomb Wing at Whiteman Air Force Base, were the honorary coin toss captains.
Army Command Sergeant Major Patrick Z. Alston of the U.S. Strategic Command led Arrowhead Stadium in the drum ceremony.
Marine Corps Brigadier General Dave Bellon threw the first pass. 
During the game, six Hometown Heroes were honored, including Army Sergeant First Class Corey Whigham, Air Force Master Sergeant Laura Johnson, Marine Corps Sergeant Randy Moore, Chief Petty Officer Leticia Quezada, Coast Guard Petty Officer Richard DePascle and 1st Infantry Division Soldier Specialist Jayson Morton, representing each branch of service.
The United States Marine Corps Silent Drill Platoon performed at halftime of Sunday's game.
A look into the Chiefs Salute to Service events at Arrowhead Stadium during the Chiefs game against the Chargers.