Today, we honor those who have served our country, those who have shown true patriotism and those who were willing to sacrifice everything. The Chiefs organization thanks those who have fought for our freedom and proudly served the United States of America.
The Chiefs have a long-standing appreciation for the men and women in our armed forces, and have a proud tradition of hosting military personnel at Arrowhead. The annual Military Appreciation Day at Arrowhead Stadium will take place on November 24th when the Chiefs take on the Chargers.
Throughout the day, patriotism will be shown proudly through the Chiefs Kingdom as the Chiefs honor military members for their unwavering service to the United States.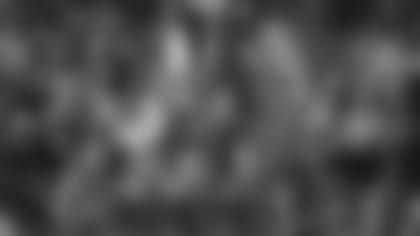 The Drum Honoree will be Major General Funk, a two star general based out of Ft. Riley, KS. The Joint Forces Honor Guard will be presenting the colors, while USAF Staff Sergeant Angie Johnson, a finalist on "The Voice," sings the National Anthem. In addition, 100 representatives of each branch of the military will hold an American flag spanning 60-yards. Also, as the Chiefs players take the field during pregame introductions, they will be led by a local solider waiving an American flag. The Veterans of Foreign Wars (VFW) will be the presenting sponsor of the game.
"This game is a chance for the Chiefs organization to say 'thank you' to both veterans and active military men and women," Dana Witt, Chiefs Game Day Production Manager explained. "We take this day as a chance to give back to them, after they've given so much for our country."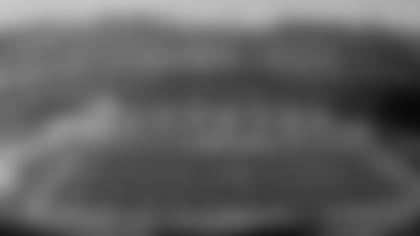 In addition to the Military Appreciation Game, the Chiefs also honor the troops throughout the year. The Chiefs Community Caring Team has made annual base visits to local military installations such as Ft. Leavenworth, Ft. Riley, Whiteman AFB and McConnell AFB. The Chiefs Cheerleaders also make an annual visit to military bases both internationally and locally.
Over the years, the Chiefs Cheerleaders have traveled to Egypt, Germany, Iraq, Japan and Kuwait. This year, beginning at several outposts in Alaska, the team has visited Ft. Belvoir (VA), Joint Base Lewis-McChord (WA) and Lackland AFB (TX).
Each visit, they work in conjunction with that base's Post Exchange to organize several activities, including youth cheerleader clinics, social outings, and visits in hospitals to meet wounded troops.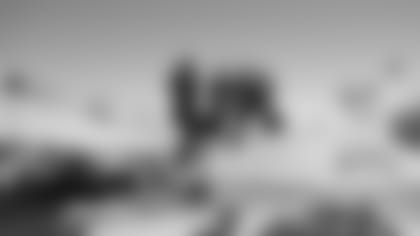 This year, the Chiefs Cheerleaders have been nominated for the Salute to Service award. This annual award, from the NFL and USAA, recognizes NFL members who have shown excellence in appreciation of the military.
"These girls have gone on many trips to visit troops and each time they come back more grateful than before," Stephanie Judah, Chiefs Cheerleader Director said. "I am thrilled that they have been nominated for this award."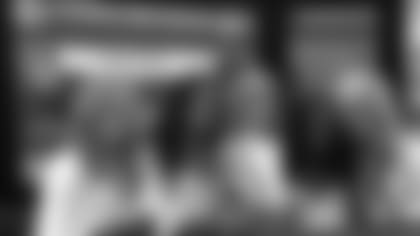 Additionally, the Chiefs Community Caring Team is a supporter of area VA Medical Centers, which includes visits to the hospital by players, alumni and cheerleaders as well as game ticket donations.
"The entire Chiefs Community Caring Team has a long-standing tradition of admiration to the men and women who put their lives on the line to protect us daily," Chuck Castellano, Chiefs Community Relations Manager noted. "I think it's important to the organization and all of Chiefs Kingdom that we recognize these amazing individuals."
Thank you to all of our veterans who have served this country proudly and thank you to all those actively serving today. From all of us at the Chiefs, we thank each of you for your dedication, bravery and service to this country.