On Thursday evening, the Chiefs hosted the 2014 Arts Council of Metropolitan Kansas City (ArtsKC) Warm-Up party at Arrowhead Stadium. The event recognized their 2013 Honorees in advance of the ArtsKC Annual Luncheon, which will take place on January 24, 2014.
The night was filled with various forms of artistic expression, from a musical performance to a Shakespeare play to the many pieces currently showcased at Arrowhead Stadium.
"Everyone benefits from the arts whether or not they're participating," Harlan Brownlee, President and CEO of ArtsKC commented. "The arts are an economic engine; the arts are a means of building community and bringing people together. In Arrowhead Stadium, they are making a statement, which says that these two things are connected."
The event at Arrowhead, along with the artwork, showcased the arts and sports colliding. The two represent the community and the region.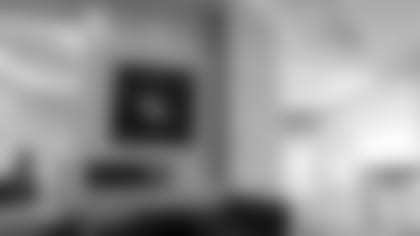 "Arts and sports do not need to live in separate silos, they can occupy the same space in a sense that we now have this great collection in the stadium," Sharron Hunt, Chairwoman for the Chiefs Art Program noted. "This art that lives in this stadium means so much to me. After meeting the artists, speaking with them, hearing the story behind each painting, it's very gratifying to walkthrough and see it on the walls at Arrowhead."
Hunt has been directing the program, which is designed to help promote regional culture, provide educational opportunities for the youth of Kansas City and engage the community in a way that touches individuals of all ages and walks of life.
"I've had so many people that have been at Arrowhead for football games or other events that have told to me how much they enjoy the art and how it as added to the experience here at Arrowhead," Chiefs Chairman and CEO Clark Hunt explained. "I think that the artists appreciate the tie that Arrowhead has to the community and adding their artwork, which has a regional tie, is a great aspect."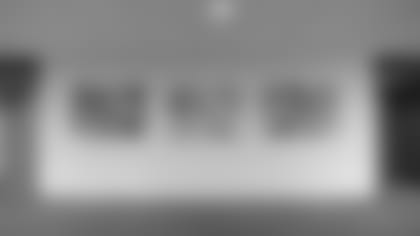 The mission for ArtsKC is to advance and support the arts for the benefit of the Kansas City region. ArtsKC is working alongside the Chiefs to accomplish this mission in order to increase awareness of the arts and promote the arts and culture to the community.
"These artists are so unique and I've learned that creativity comes in all kinds of shapes and forms," Sharron commented. "We give all the artists the same list of regional themes and their concepts and interpretations are widely and erratically different from on another."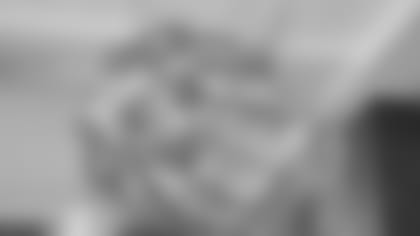 Each piece of artwork at Arrowhead Stadium represents a regional theme, displays the Midwest culture and showcases a world-class collection of artwork.
To learn more about ArtsKC, or to get involved, click here.