For the fourth-consecutive year, the Chiefs celebrated Halloween in a healthy manner, hosting Healthy Halloween at Arrowhead Stadium earlier this week. This event supports children with type 1 diabetes, also known as juvenile diabetes.
Just over 2,000 people attended the event, roaming the Scout Investments Club level, which had face painting, arts and crafts tables, scary storyteller booths, a section of inflatables, plus Chiefs players were signing autographs and taking photos with fans.
The players even dressed up for the occasion.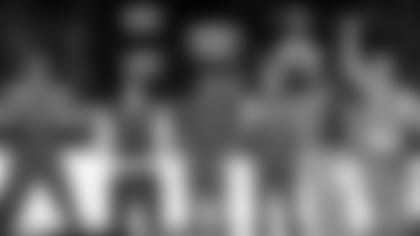 Photo from left to right - TE Travis Kelce, WR Chad Hall, QB Chase Daniel, P Dustin Colquitt, QB Alex Smith and OL Eric Kush.
This event was a collaboration between the Chiefs, Truman Medical Centers and JDRF to promote healthy eating and active lifestyles, while providing a way for children with type 1 diabetes to participate in the Halloween festivities.