The Kansas City Chiefs return to work today, leading into their Week 9 matchup with the Buffalo Bills. While the Chiefs were able to enjoy a Week 8 locker room celebration, following Sunday's 23-17 win against Cleveland, they opted to forfeit their standard 24-hour time period to savor the win. Instead, Andy Reid's team chose to focus on areas it wasn't pleased with, offensively, defensively and on special teams.
"We talked about it, after the game," Chiefs LB Justin Houston said. "We're happy we got the victory, but we weren't happy with the way we played. I think the whole team felt that way. We have to go in and watch film and see the mistakes we made and do better next game."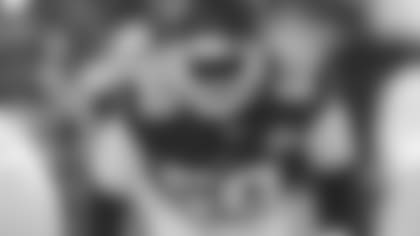 The Chiefs weren't surprised by the strong play of the Browns. Through Week 8, 54 of 120 (45%) games played this season have been decided by seven points or fewer.
"This isn't the first close game we've had," Houston said. "It's going to be like that; it's the NFL. Most games are won or lost by less than 10 points. There are going to be a lot of tough-fought ball games. While it feels good to win, we have to use it as motivation, put this game behind us, and move forward."
Fellow Chiefs Pro Bowl LB, Justin Houston was quick to transition his thoughts from Sunday's win to this Sunday's opponent, the Buffalo Bills.
"It was a tough game," Hali said, after the win. "We're looking to the next opponent; we're done celebrating this one. That was a good team, but we want to get to the next team and start scouting them."
The Chiefs offense, including Pro Bowl RB Anthony Sherman, felt the same way.
"We're just trying to play one game at a time and focus on the next game, Buffalo," Charles said. "We did a great job the first half; we just have to a better job the second half to just come out there and execute and put points on the board."
It shouldn't be a surprise that the Chiefs want to embrace their opportunity to improve; their head coach does the same thing, eliminating distractions like talking about team records.
"That's not how we roll," coach Reid said. "If I'm calling the plays, it starts with me analyzing the job I'm doing and being very critical of that and what we can do to get better. Then, if you're on the offensive side, it goes with each player and coach and what they could have done better. Bob (Sutton) does the same thing on the defensive side as a play-caller and then, he goes through and we talk about that and discuss it. When I tell you that it's a great thing to win in the National Football League, you treasure each one of them; there's no style points or any of that. I'm also telling you that there's room to improve and I take that to heart; those aren't empty words that I'm throwing at you. We have a ton of room to improve in all three phases. That's exciting, but you have to make sure you go out to practice with that in mind. You get better at what you're doing and then you get better at what you're not doing, while you make sure that you keep improving yourself as a coach and as a player. Then, you go play."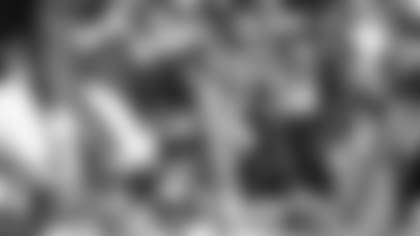 Coach Reid's players are doing just that, according to Chiefs T Eric Fisher, who described the first step in progressing individually and as a team.
"You have to ask yourself why your mistakes happened," Fisher said. "You're going to get coached; you have to take that coaching as a positive experience. You learn from it and you go out there and make the corrections and you move on."
Fisher's teammate with the Chiefs and also at Central Michigan, LB Frank Zombo gave another reason for the team's collective mission to improve, for the sake of the family.
"Football is always humbling," Zombo said. "I've actually been here before, with Green Bay (undefeated); it seems like here, we're a very close-knit group. We always say, when we do our team-huddle breakdown, that it's a family here and it really is like that. I think everyone enjoys coming to work every day and this is a team that is playing for each other; you don't see guys playing for themselves. We're playing as one, as a team. On the sidelines, you can see how pumped we are when someone makes a play. I've never really seen that before, especially in the NFL."
Zombo's words reflect those of coach Reid, who explained how he feels about his 2013 Chiefs.
"I appreciate their camaraderie and togetherness and how they go about their business day in, day out," coach Reid said. "Since the offseason program, they've come to work and I appreciate that. I know at this time in the year, they're sore and banged up, I've got it, but they bring energy when they come to the building. I'm sure you feel it, when you're out at practice, you feel it. You feel it when you talk to them. I'd tell you, that's not the way it is everywhere. I mean, that's just not the way it is."
The players and their energy return to the practice field later today, during the Chiefs morning walkthrough, followed by their first practice, geared for the Bills.