After practice Sunday afternoon, Kansas City Chiefs head athletic trainer Rick Burkholder gave an update on cornerback Steven Nelson, who was placed on Injured Reserve with a "core muscle" injury.
"[Nelson] had it fixed by Dr. Myers in Philadelphia last Tuesday," Burkholder explained. "He's had the problem through training camp. He tried to fight through it and (as coach Andy Reid said to the media at camp) was fighting his tail off to be out there. He got through three preseason games and he just felt like he couldn't play up to speed.
"He had the surgery and is already back here doing rehab."
Because of an NFL rule, Nelson couldn't be placed on Injured Reserve Saturday with the other players who were also given injury designations. He had to be on the roster as of Sunday if he was going to return this season.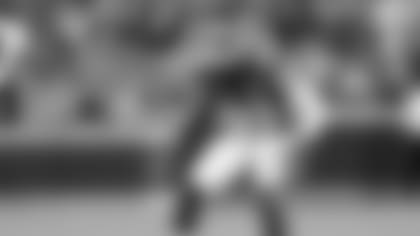 The expectation is that Nelson could return to practice as early as six weeks from now, and potentially back to the field in eight weeks.
After the walkthrough Sunday morning, Burkholder also gave an injury update on a handful of other players.
"I'll give you a couple of things on a few of the injured guys to help you understand some of the roster (information)," Burkholder stated. "Dadi Nicolas, if you remember Dadi got operated on the 5th of January. He's about eight months out from patella tendon rupture. He's going through the process, he's getting closer but he wasn't quite ready for now so he'll stay on PUP.
"Tamba (Hali), he's also on PUP, Tamba had right knee surgery last off season as you remember he sporadically practiced last year and then didn't do anything in the spring. We held him this summer and we're going to continue to work with him in the rehab process and try to get his knee quieted down for later in the season.
"We put (rookie cornerback) Ashton Lampkin on IR last Sunday. He had a non-contact ACL injury here in the indoor facility. He is scheduled for surgery on the 11th of September, so next Monday.
"Then the last time I talked to you I talked about Spencer Ware. He had the PCL and the Posterolateral Corner Injury we said we were going to seek second opinions, we did, and he was operated on a few days ago by Dr. Dan Cooper, the Dallas Cowboys' physician. Dr. Cooper has done a few of these multi-ligament injuries with NFL players recently and that's what through Spencer's people, us, and everybody, decided he would go there. That's a complex injury with a complex surgery, but he's doing well and Spencer will be back here Monday, a week from today, to start rehab.
"So that's our update on the injured guys. Thank You."