Seven-year-old Nebraska native, McKenna Murphy, was one of more than 100,000 kids, ages six to 15, who participated in the 52nd annual NFL Punt, Pass and Kick (PPK) National Championship.
McKenna participates in a number of sports and is very competitive, athletic and an energetic second grader. She entered the local PPK competition in Fremont, Nebraska and then moved on to the competition in Lincoln, Nebraska, before competing in Kansas City to qualify for the National Championship.
The National Championship was held at Valor Christian High School in Highlands Ranch, Colorado and the winners were announced during the Broncos vs. Chargers game on Sunday.
The Chiefs also recognized McKenna and made sure she represented the Kansas City Chiefs proudly, while in Bronco country, during the competition. The Chiefs sent McKenna a variety of Kansas City items, including team-autographed football, Chiefs t-shirts and hats, wristbands, a long sleeve t-shirt and a team photo.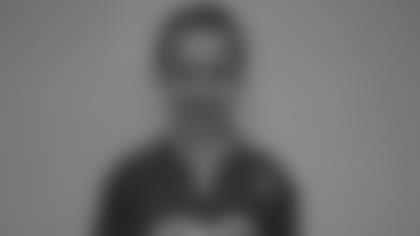 "It was unbelievable and such a cool experience for her to be able to represent the Chiefs," Sean Murphy, McKenna's father said. "As a father, it means a lot for the Chiefs to do so much for her; she was really excited when she saw the items they sent, especially when she found Jamaal Charles' autograph on the football. Now I know why people hold the organization in such high regard."
McKenna competed in the six and seven-year old age group and finished in second place, just two feet shy of being named the champion. However, she did surpass last year's champion, who represented Kansas City, Hayden Kurtz, who finished at 149.3 feet.
Each participant had two punts, two passes and two kicks and scores were based on distance and accuracy. Below is a look at the results for the six and seven-year-old girls.
Kloie Oguntodu – Dallas Cowboys – 154.6 Feet
McKenna Murphy – Kansas City Chiefs – 152.6 Feet
Dakota Moberg – Miami Dolphins – 116.11 Feet
Kadyn Camper – Washington Redskins – 100.2 Feet
Although McKenna did not claim first place, she improved her overall score by almost 30 feet, when competing in Denver.
"She improved by 27 feet at the National Championship, so that's pretty amazing and we are very proud of her," Sean commented. "Just like we told her, millions of kids across the nation did this and she was one of four that made it to the end. To finish in second place, just under two feet of the winner, is great."
McKenna is ready to compete again next year, but this time, claim the title.
"We were really proud of her," Sean noted. "She did her best; someone just did a little better and that's just the way it goes sometimes. She still got second place and we could not be more proud of her. She would love to compete again next year, but she really wants to take first place next time."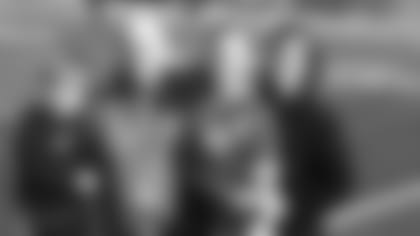 From all of us at the Chiefs, congrats McKenna! Thank you for proudly representing the Kansas City Chiefs.