The Kansas City Chiefs locker room was filled with a wide variety of emotions on Sunday, following the team's 23-7 loss to the Indianapolis Colts. 24 hours after the Week 16 kickoff, Chiefs head coach Andy Reid addressed the media to provide an injury update and discuss yesterday's contest.
"On the injury front, Tamba (Hali) has some swelling in his knee that we'll have to get out of there, before he can go, but he should be okay, down the road here. And then, Ron Parker sprained his ankle a bit, but other than that, we came out pretty much injury free. Obviously, we're disappointed with the game; I think we all could've done a better job, starting with me. But collectively, they got us. We'll learn from this and we'll get better from it. We have to eliminate the obvious things, the turnovers. You have to maintain field position, when you're put in position to do that and when you do have the field position, you need to make sure you get points out of that and we didn't do a very good job there."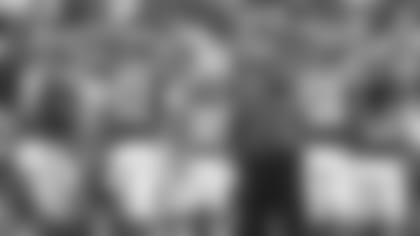 During the entire season, coach Reid has referred to the "process" of preparing weekly for each team, which includes the unshakable focus his team has shown, during both wins and losses.
"This is a good-character football team," coach Reid said. "They got us yesterday. They were the better team, yesterday, all the way around. I thought they coached better; I thought they played better. That happens in this league; I get it. It's important (that) we figure out how we can coach better and how we can play better, whether we play them or somebody else, we need to make sure that we do that. That's what we'll do, whoever we play; this week, it's the Chargers, and so, we know them, they got us the last time (and) we respect them and we're going to go in and study them like crazy and go out there and play good football."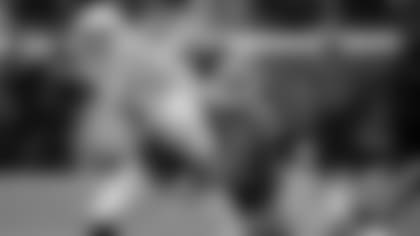 Like his head coach and teammates, Chiefs LB Derrick Johnson also gave credit to Indianapolis.
"First off, hats off to the Colts," Chiefs LB Derrick Johnson said. "They came in, had a game plan and they executed. They beat us, no excuses. If we're going to go all the way, which we plan to, we can't ever play like this. There is no excuse; we have to get a lot better."
Kansas City was off to a great start, beginning on defense, forcing the Colts into a quick three-and-out, but as the game progressed, penalties and mistakes came back to haunt them, according to CB Sean Smith
* *"We started off pretty good, and as the game went on, it got turned up to a different notch, we definitely didn't match their intensity," Smith said. "As far as fundamental things and technical things, we have to go back to the film, see what we did wrong and correct our mistakes."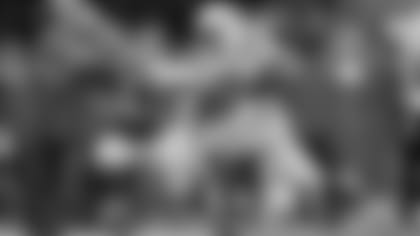 Chiefs CB Brandon Flowers agreed.
"We came out the first couple of series and played ball," Flowers said. "Blown coverages, missed tackles, that will kill any football team; you just can't let it happen. You have to learn from it. The thing is, we'll see them again; we have to be ready to play.....I feel like it's a lesson learned. If you don't come out to play football, this will happen in the NFL. They came out and played like it was their playoff game; we came out and coasted and the scoreboard told you."
On the offensive side of the ball, the game couldn't have started any better than the Chiefs opening drive, when QB Alex Smith used one pass completion to Chiefs WR Dwayne Bowe and two handoffs to Chiefs RB Jamaal Charles, who scored on a 31-yard run. Following Sunday's contest, Smith thought the first drive could be a sign of better things to come.
"Yeah, I mean, especially the way we opened it up, the opening drive, marching down the way we did," Smith said. "It felt like things were going to be kind of the way they have been. We really couldn't get any rhythm after that. We couldn't execute very well in any area and then, the turnovers really hurt you. I thought the guys prepared hard on the details. We certainly didn't match their emotion and execution. I felt like, especially when we came out there and got the touchdown, I don't know if we thought they were going to lay down or lay over or what; we certainly weren't able to respond like they were."
Chiefs rookie RB Knile Davis was quick to take accountability for his fumble in the second quarter and shared with reporters what the coaches told him, following the turnover.
"You can't fumble," Davis said. "You can't put the ball on the ground. We can't have turnovers; you lose that way."* *
Davis also showed confidence, promising improvement this week and embracing any opportunities, when the coaches call his number.
"When I get my opportunity, I'm going to be better next week," Davis said. "I'm going to try to improve next week; I'm looking forward to it."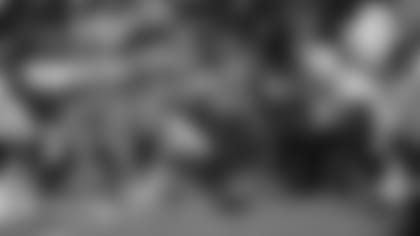 Perhaps the best assessment of Sunday's game came from Chiefs rookie RT Eric Fisher, who summarized the Week 16 result.
"It's not Chiefs football, right there," Fisher said. "That's not the identity we've had all year. We just need to make the most of next week, go out there and play football, like we know how to play football. Like coach said, we didn't get here by playing like that. We need to bounce back and come back next week. We just have to look at the film, learn from it and fix it. They played a great game and we didn't match them; we have to bounce back from this."
Part of deleting Sunday's loss from the memory bank is looking ahead to the final regular season game of the year, facing a resurgent San Diego Chargers team.
"We need to come out next week more focused, with more intensity," Chiefs OL Donald Stephenson said. "We're going to need it, especially against a team like San Diego."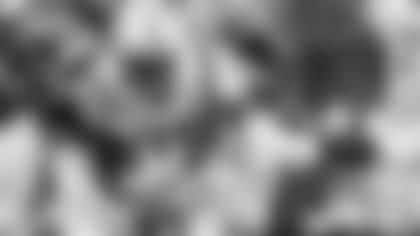 As the Chiefs exited Arrowhead Stadium and went on their way, CB Dunta Robinson hinted at what was likely on each player's mind.
"It's one of those moments where, you have to look in the mirror, in all three phases," Robinson said. "We deserved everything we got, no excuses. You have to look in the mirror and we have to decide what kind of team we want to be, moving forward. We're a much better team than we showed (Sunday) and we have to play like it. We have to swallow our pride and we have to get ready to move. We have to get ready to roll and we'll be ready."
Chiefs fans are hoping that's just the case as coach Reid's team heads west to face the Chargers, ideally closing the book on the regular season in victorious fashion.