Kansas City Chiefs legend, Pro Football Hall of Famer and Super Bowl champion Bobby Bell, who will turn the milestone age of 75 in a little bit more than a month, achieved a personal milestone that was 53 years in the making on Thursday night.
Bell, in keeping a promise to his late father, walked across the stage at the Mariucci Arena in Minneapolis for the first time as a college graduate of the University of Minnesota.
"I really wanted to dance across the stage," he said. "So many people here touched me and they were on the stage. The faculty members, all of them, came up in the back to shake my hand. They grabbed me; they hugged me.
"It's a great feeling. It's just like in the stadium."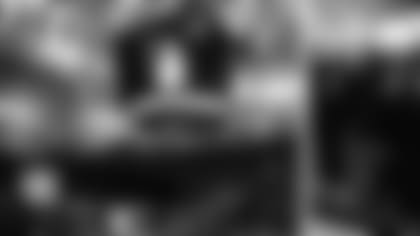 Bell left Minnesota in 1962 with nine credits remaining to graduate and instead chose to play professional football while also working at General Motors.
From that point forward, finishing his degree unconsciously became secondary.
"What happened is I kept putting it off," he described. "I would say 'maybe next fall. Next spring I'll go back and get my degree.' I had a few credits left and I kept putting it off. Then the next thing I know, I'm opening up restaurants and stuff. Then I started working.
"I was traveling all over the country and I kept putting it off. I'd say 'maybe next year.'"
Finally, last year, Bell decided to go through with it, so members of the Minnesota staff dug up his records. Once it was realized that he only needed the nine credits, he became eager to get started, but still had his uncertainties considering how much time he had taken off.
"I think that was one of the things I was scared of," Bell admitted. "I can play football, I can do all this other stuff, but for some reason, I don't want to go back and have to compete with the young kids."
That attitude changed as Bell immersed himself in the coursework.
"I took [a class] that was social science," he said "It was on immigrants coming over. I got into it and I go 'wow.' I start looking at it-- where did they migrate? People coming across the border line—they migrated in Minnesota and Wisconsin and stuff like that. I said 'whoa.' I got right into it."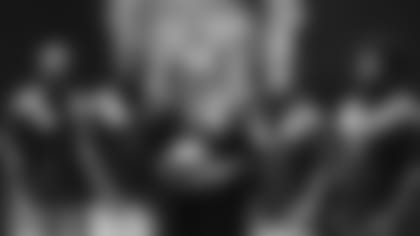 Like his fellow graduates, Bell walked in full Minnesota regalia, complete with a mortarboard, for his graduation Thursday night.
After 53 years of waiting, he said he thought of his father as he walked across the stage and wore a watch given to him by his father for the evening.
Bell had received it as a gift from him 56 years ago.
On Thursday night, it was still ticking, relatable to Bell's enthusiasm even after ceremony had concluded.
"I told them 'I'm coming back for my master's," Bell said.