In the world of professional football, greatness is defined by a combination of talent, dedication, and a relentless pursuit of excellence. Few players embody these qualities as profoundly as Jamaal Charles, who enjoyed a storied career in the NFL. From his remarkable achievements on the field to his resilience in the face of adversity, Charles left an indelible mark on the game.
To honor the heroes of the game, preserve its rich history, promote its value, and celebrate excellence everywhere, the Pro Football Hall of Fame proudly announced 173 modern-era nominees for the Hall of Fame class of 2024 last month. Among those distinguished candidates is Chiefs legend Jamaal Charles, who is nominated for induction in his inaugural year of eligibility. This year's impressive roster of nominees comprises 94 offensive, 62 defensive, and 17 special teams' players, with 33 running backs in contention. The 50-member selection committee will meticulously narrow down this list to 25 semifinalists in November.
The selection process distinguishes between seniors, coaches, and contributor finalists, who are subject to a decisive yes-or-no vote, demanding a minimum 80 percent consensus from the committee for induction. In contrast, modern-era finalists will undergo a phased reduction from 15 to 10 and ultimately to five, with all five requiring the same resounding 80 percent approval. The highly anticipated Hall of Fame class of 2024 will be officially unveiled in August of 2024, further solidifying the legacy of excellence within the world of football.
"[He was a] Hall of Fame player," said Head Coach Andy Reid when asked about Charles. "He was tremendous. He could do everything – literally everything. He could have played wide receiver, and he did play running back. You give him the ball, you guarantee whatever his average was – one of the highest, if not the highest, in league history. He was a great player. I wish I had him when he was even younger than when I got him."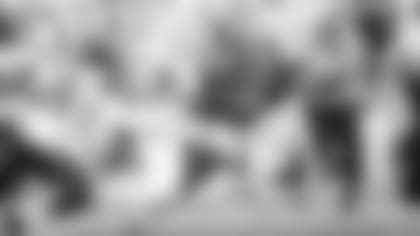 Jamaal Charles, selected in the third round as the 73rd pick of the 2008 NFL Draft by the Kansas City Chiefs, faced a formidable challenge in securing the starting position as a rookie. He served as the backup initially, allowing him to acclimate to the NFL's intensity and speed. Notably, Jamaal's exceptional attributes encompassed speed and elusiveness.
Heading into the 2009 season, Jamaal was slated to share playing time with Larry Johnson, but midway through the regular season, Johnson was traded to the Cincinnati Bengals, thrusting Jamaal into the starting role. He capitalized on this opportunity, setting a Chiefs record for the most rushing yards in a single game with 259 yards and two rushing touchdowns during a pivotal game that broke a five-game losing streak.
The 2010 season marked Jamaal's debut as the Chiefs' primary running back, amassing 1,935 scrimmage yards while maintaining an impressive 6.4 yards per carry. His stellar performance earned him a place on the First-Team All-Pro roster, and he led the Chiefs to a playoff appearance.
Expectations were high for Jamaal Charles as he entered the 2011 NFL season. However, the physical toll of playing running back took its toll, resulting in a season-ending torn ACL injury. Jamaal's resilience shone through as he worked diligently to return to full health.
In the 2012 season, despite the Chiefs' struggles, Jamaal continued to excel. In a memorable Week 3 game, he scored a 91-yard rushing touchdown, tying the Chiefs' record for the longest rushing touchdown in franchise history. He accumulated a career-high 288 scrimmage yards during that game.
Over his first five seasons with the Chiefs, Jamaal Charles amassed 5,818 yards from scrimmage and caught 152 receptions under three different head coaches. However, it was the hiring of Head Coach Andy Reid in 2013 that marked a turning point in Jamaal's career in Kansas City.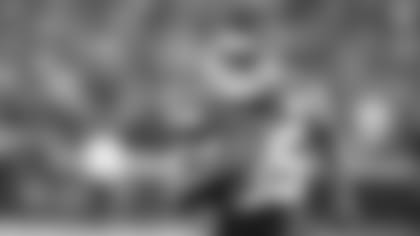 Under Coach Reid's guidance, Jamaal's performance soared. In just 38 games with Reid as coach, he gathered 3,899 yards from scrimmage and received 133 completions. Coach Reid's player-centric approach allowed Jamaal and his fellow teammates to fully express their talents and skills, enabling the team to reach its potential.
In the 2013 NFL season, Jamaal Charles made headlines with an impressive 19 total touchdowns – the most in the NFL – earning him a First-Team All-Pro designation. He played a pivotal role in transforming a team that had finished 2-14 the previous season into an 11-5 squad with a playoff appearance. The Chiefs started the season with a remarkable nine consecutive wins, and Jamaal's outstanding performance in the last divisional game before the regular season's end further solidified his status as a football legend. He recorded eight receptions for 195 yards and four touchdowns, along with eight rushes for 20 yards and one touchdown, setting a record for the most touchdowns by a running back in a single NFL game. These remarkable statistics earned Jamaal Charles the distinction of having the highest single-scoring game in fantasy football history, amassing an astounding 59.5 points.
The 2014 NFL season was a standout year for Jamaal Charles. He showcased his versatility and explosiveness by amassing an impressive 1,324 yards from scrimmage and scoring 14 touchdowns. These stellar performances earned him a well-deserved spot in the Pro Bowl, marking his fourth appearance in the prestigious All-Star game. Charles had firmly established himself as one of the league's elite running backs. However, the following year, Jamaal Charles faced a significant setback in his career. In 2015, he suffered a devastating ACL injury that prematurely ended his season.
One of the crowning achievements of Jamaal Charles' career was becoming the all-time rushing leader for the Kansas City Chiefs. With a staggering 7,260 rushing yards accumulated during his tenure with the team, Charles etched his name in the franchise's history books. His ability to consistently move the chains and find the end zone made him a fan favorite in Kansas City.
A closer look at Jamaal Charles' career statistics reveals his remarkable impact on the game. Throughout 119 games played, he carried the ball 1,407 times, accumulating a total of 7,563 rushing yards and scoring 44 touchdowns. His astonishing average of 5.4 yards per carry is a testament to his explosive speed and agility, a rare combination in the world of professional football.
Charles was not only a force on the ground but also a reliable receiver out of the backfield. He hauled in 310 receptions for 2,593 yards and scored 20 touchdowns as a pass-catcher. This dual-threat capability made him a nightmare for opposing defenses, as he could impact the game in multiple ways.
Jamaal Charles' career is marked by numerous accolades and records, but one that stands out is his ranking as the fourth player in league history with an impressive 5.4 yards per carry. This statistic speaks to his exceptional ability to consistently gain substantial yardage with every touch of the football.
"He's right there statically at the top," said Coach Reid. "All the things he could do to help you win a football game – not a lot of guys can do that, and he did it easily."
While Jamaal Charles' on-field achievements are well-documented, it's equally important to recognize his significant contributions off the field. Beyond the football stadium, Charles demonstrated a profound commitment to philanthropy and charitable endeavors that have left a lasting impact on communities far and wide. In this section, we delve into the significance of his philanthropic efforts and the causes close to his heart.
One of the most notable roles Jamaal Charles took on was that of a Global Ambassador for the Special Olympics. This prestigious position speaks to his deep-rooted belief in the power of sports to foster inclusion and provide opportunities for individuals with intellectual disabilities. As a Global Ambassador, Charles not only represented the Special Olympics on a global stage but also used his platform to raise awareness and support for this remarkable organization.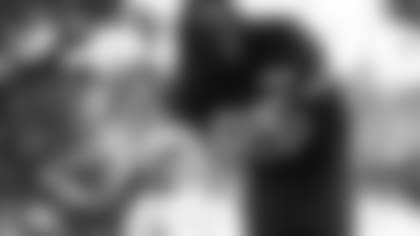 Central to Jamaal Charles' philanthropic mission was his involvement with the Youth Matters Family Foundation. At the core of this organization's mission is the promotion of positive and impactful activities for youth in local communities. Charles understood the importance of providing young individuals with opportunities to thrive and succeed, and his work with this foundation exemplified his dedication to this cause.
One of the standout events in Charles' philanthropic journey was the "Tomato Days" event, which was hosted in May of 2023. This event served as a testament to his commitment to bringing communities together and fostering a sense of unity. The event, organized in partnership with Travis Kelce, aimed to celebrate the spirit of togetherness while raising funds for meaningful causes. It demonstrated Charles' ability to use his influence to create positive change in the world.
The Pro Football Hall of Fame's journey to honor the best of the game is an annual tradition that stirs the hearts of fans and players alike. It represents the pinnacle of football achievement and the pinnacle of what the sport stands for. In August of 2024, when the Hall of Fame class of 2024 is officially unveiled, it will once again be a moment of celebration and recognition for the football luminaries who have left an indelible mark on the game.
Among these luminaries is Jamaal Charles, whose journey from rookie to legend is a testament to the dedication, perseverance, and resilience that define football excellence. His impact on the field, as reflected in his awe-inspiring statistics and records, is equaled by his commitment to making a positive difference off the field through philanthropy and charitable endeavors.
As we honor the heroes of the game, preserve its history, and promote its values, let us remember that the Pro Football Hall of Fame represents more than just athletic prowess. It is a hall of compassion, kindness, and a commitment to giving back to the communities that support the sport. The Hall of Fame is not just a place; it is a symbol of the enduring legacy of excellence and humanity in the world of football.