Tony Gonzalez is one step closer to Canton.
The 14-time Pro Bowler was named a finalist for the Pro Football Hall of Fame on Thursday afternoon, joining 14 other modern-era finalists.
Gonzalez, who was enshrined in the Chiefs Ring of Honor earlier this season, finished his career with the most career receptions (1,325), receiving yards (15,127) and 100-yard receiving games (31) by a tight end in NFL history, and the second-most touchdown receptions (111) behind only the Los Angeles Chargers' Antonio Gates (114).
Additionally, Gonzalez's 1,325 career receptions are second to only Pro Football Hall of Fame wide receiver Jerry Rice (1,549) for the most in NFL history.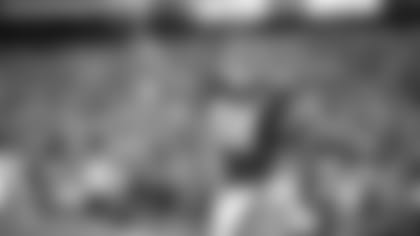 The finalists will be presented to the Hall of Fame Selection Committee the day prior to the Super Bowl. Senior Finalist Johnny Robinson, who spent his entire career with the Texans/Chiefs franchise from 1960-71, and Contributor Finalists Pat Bowlen and Gil Brandt will also be included in the voting.
Between four and eight of those individuals will be immortalized in Canton next August.