Braden Holecek of Ellsworth, Kansas asks: "With the recent injuries on defense, will Dee Ford see more playing time in hopes of filling that role?"
Braden—to answer your question, the injuries shouldn't directly affect Ford's playing time. Dee Ford plays outside linebacker and Derrick Johnson played on the inside. The skills needed to play those positions are much different and they're not easily interchangeable. Although veteran Frank Zombo, a backup outside linebacker, did spend some time working on the inside at training camp and the preseason.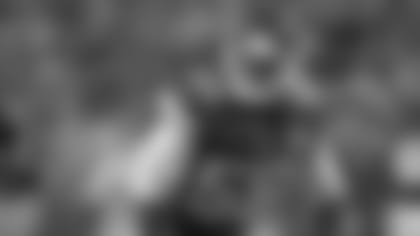 John Obarr of Springdale asks: With Derrick Johnson and Mike DeVito on IR, does their salary still count against the salary cap?
John—yes, that money still counts against the cap this year. If teams were allowed to put players on IR, and then use any money saved to sign new players, or sign current players to new extensions, that would create a lot of issues. I would think teams would be doing that all of the time.
Carl from Overland Park asks: Will Jamaal Charles get more carries against the Broncos?
Carl—I'm not in the meeting rooms but I can tell you that coach Reid addressed Charles' lack of touches a few different times this week, and it's understood that Charles needs to be more involved in the offense. Alex Smith touched on this yesterday as well, saying they became too one dimensional early, but heading into a big divisional matchup—it's hard to believe Charles won't be a focal point of their offense.
Michael Suits from Indianapolis asks: How important is Dwayne Bowe's production to our success?
Michael—Bowe is the top receiver on this team and if he's successful and producing, that's going to open up things for everyone else on the offense. I spoke with him at camp about he and Alex coming into their second year together, and he told me there's a trust there that developed over the course of last season and into the offseason, and that the continuity can't be faked or rushed. They have it now. There's every reason to believe Bowe will have a great season, which will help everyone on the offense.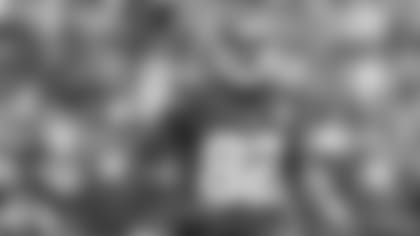 John Jensen from Augusta asks: If the Chiefs beat the Broncos on Sunday, how will that change fans' outlooks on the rest of the season?
John—It's hard to gauge public perception but I think it would obviously make a lot of fans feel better. I can tell you that it wouldn't change the perception of this team inside the locker room. These guys would see it as just one game of 16, and that doesn't change whether it's an opening loss to the Titans or a Week 2 victory against the Broncos. Either way, they know they still have to go out and perform every Sunday to meet the goals this team has for themselves.
Mike Murphy of Chicago asks: Should the Chiefs try and trade Jamaal Charles to get draft picks?
Josh Gloer of Kansas City asks: My daughter is 18 months old and I want to make sure that after a disappointing result in Week 1, we don't lose her as a fan.
Josh—I can relate to this because I grew up with a tradition of going to Arrowhead every Sunday with my dad. Some of the best memories I have with him were going to these games. I rarely remember the actual games, besides some big moments here and there, but the ride to the game and the time spent with him walking up the tunnels and grabbing food at the same McDonald's every week, I treasure that now more than ever. To respond to your situation, you'll help facilitate the relationship your daughter has with the Chiefs, but I can guarantee you they're doing everything in their power here to find the success you and your daughter both want.