The Kansas City Chiefs announced on Tuesday night that former running backs' coach Eric Bieniemy was being promoted by head coach Andy Reid to the position of offensive coordinator.
Bieniemy had served as the Chiefs' running backs coach for the past five years.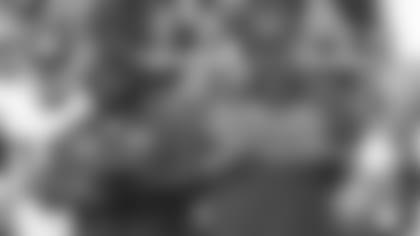 On Wednesday, Bieniemy had the opportunity to speak with the local media via a conference call about the new opportunity.
"I am very grateful and honored to be sitting in this position," Bieniemy opened. "I want to thank the Hunt family, obviously (President) Mark Donovan, (general manager) Brett Veach, and Coach [Andy] Reid for trusting and believing in me as a person and as a coach. I'm excited about this opportunity, and the beauty of it is I get to go back to work with a different challenge.
"I'm blessed and fortunate and just ready to move forward."
Bieniemy has spent 20 years in the NFL, both as a player and as a coach—even playing for Reid in his first season as head coach of the Philadelphia Eagles back in 1999, and he always had the goal of moving up in the coaching ranks.
"You just wish that if you work hard enough that that will take care of itself in the end," Bieniemy explained. "It wasn't such a thing like I had a set date in mind, but have I always dreamed about coordinating? Yes. And I do know this, if you work hard enough, good things will come to you."
Bieniemy said he's heard from a lot of his current and former players since the news broke Tuesday night of his promotion.
"I've been bombarded with phone calls, text messages, and I haven't really had an opportunity to reach out and talk to everyone," he laughed. "I'm excited about the new challenge and I'm looking forward to getting to work."
Part of that work will be attacking the challenge of a new position, and although he spent two years as the offensive coordinator at the University of Colorado (2011-12) in the two years prior to him joining the Chiefs (2013), Bieniemy explained that his knowledge of coaching the running backs really spreads to the entire offense, and the transition should be a smooth one.
"As a running backs' coach, we're part of the run game, we're part of the pass game, and we're part of the protections, so we have to be thoroughly immersed in having a complete understanding of what we want to accomplish," he explained. "That's helped me throughout this entire process of gaining a knowledge of our system, of our concepts, and becoming more immersed in what we do, why we do it, and how we're going to get it done."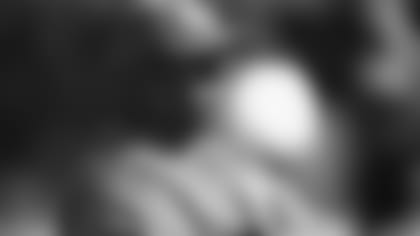 Bieniemy, whose passion for the game permeates through him in a way that's obvious to anyone who spends any time around him, is known for getting the most out of his players, and he's now looking forward to bringing that fire and desire to the entire offense moving forward—not just his running backs' room.
"If anybody knows anything about me, I pride myself on having guys play with an attitude and a determined mindset, so if anything, I'm just hoping that some of that can rub off (on everyone)."