"It doesn't matter if it's third-and-1 or third-and-2, if we get that look, we're throwing you the ball."
That was the message Tyreek Hill was given throughout the week last week by Chiefs' offensive coordinator Matt Nagy and quarterback Alex Smith before they faced the Los Angeles Chargers in one of the biggest games of the season—a game that would largely define the division race.
Then, midway through the second quarter with the Chiefs holding a 3-0 lead, Smith and the Chiefs faced a third-and-2 from the Chargers' 36-yard line.
The Chargers lined up their top cornerback, Casey Hayward, who is ranked as Pro Football Focus' top-graded cornerback but was dealing with a calf injury suffered late in the week, in press coverage on Hill on the outside with a single-high safety look.
Hayward was on an island against the league's fastest player. The Chiefs got what they were looking for and what they had discussed all week.
"They were very aware of Tyreek all over the field," Smith explained of the respect and attention Hill was getting in that game leading up to that play. "But you get to a third-and-short, you just can't afford to do it all game, and he made them pay."
The play that was originally called wasn't designed for Hill, but the game-planning all week had given them a plan for this moment—a plan they all remembered and were on the same page with as soon as they got to the line of scrimmage.
"We were all saying it on the sideline, we were all calling it before he even threw it," Nagy explained of what he saw before the snap. "When a play like that happens where you're all calling it on the sideline, then your quarterback sees it and the players execute it, that's why we do this. That's exactly why we do this."
Outside of the design and game-planning that went into getting that look and knowing what to do in that moment, the other part was the players simply executing the play, which was all predicated upon Hill winning his battle on the outside.
"He has learned how to release and one thing people think they can do is bump and run him," Chiefs coach Andy Reid explained of Hill. "You've got to be really careful of that. If you miss, then he's gone. If you want to come up and press him, there's that consequence."
The play resulted in a 64-yard touchdown—the 11th score of at least 50 yards in Hill's young career.
It gave them a 10-0 lead and allowed the Chiefs' defense to pin their ears back and get after Chargers' quarterback Philip Rivers and company, who had to play from behind all night and would end up with four turnovers on the day trying to catch back up.
After the play, Hill's average on his 20 career touchdowns went to 51 yards per play—a number that seems right out of a video game.
The play was a microcosm of the Chiefs' offense over the past few weeks, looking more like the group that raced out to a 5-0 record to begin to the season. The difference recently has been that Nagy has been the one calling the plays—something Reid turned over to him before the game against the New York Jets three week ago.
Since that game, the Chiefs have averaged 439 yards of total offense per game, which ranks third in the league over that stretch, and the 29 points per game they've averaged is tied for fifth-best in the league.
Nagy recently spoke about taking over the play-calling duties entirely for the first time in his young coaching career.
"It was an experience I'll never forget," Nagy said. "There's going to be ups and downs to it, but how do you respond it? The intriguing part to me was in between series I got to—not that I haven't done it before—but you've got to really plan the next series in terms of, 'How are they adjusting to this? How are they doing in this formation? OK, well let's go here.' Whereas before there was more interaction with Alex [Smith] and knowing Coach was doing that (planning ahead for the next drive)."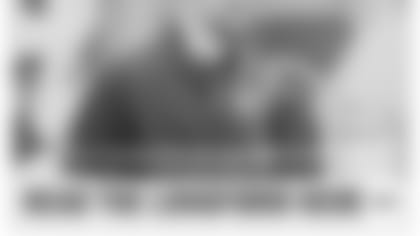 ](http://www.chiefs.com/longreads/2017/mattnagy.html)
Reid, who has called the majority of the plays during his tenure thus far in Kansas City, had always been open and responsive to Nagy's input—as well as others—throughout the week leading up to the game and even in the moment of the game—immediately calling in plays that were brought to him.
But the trust from Reid to turn over all of the play-calling duties is something Nagy doesn't take lightly.
"It's been built over time," Nagy explained. "My conversations with [Reid] behind the scenes in his room when we're talking football, he either respects me or he doesn't, right? It's pretty simple. There's not a lot of head coaches in the league that would do what we did and I think it says a lot about how selfless he is."For Reid, the decision, while difficult in many ways because it's something he's done for so long, wasn't as difficult because of his belief in what Nagy brings to the table.
For Reid, the decision, while difficult in many ways because it's something he's done for so long, wasn't as difficult because of his belief in what Nagy brings to the table.
"He's been with me a long time, so he kind of knows how we go about business, how I go about business," Reid said. "At the same time, I want him to add his flare to it and there's nothing wrong with that. Again, we want to run the offense and he believes in the offense, so I have trust there that he's going to do a good job with it."
For Smith, the process hasn't changed much. Nagy has always been the guy in his ear calling the plays on game day, and Reid still does the morning installs through the week—going through first and second down on Wednesdays, and then progressing into more of the situational parts of the game later in the week.
"Those guys all work together," Smith said. "They all check their egos. They all have input. That hasn't changed at all."
As far as the machinations of calling the plays on game day, the maturation for Nagy has been the responsibility to always be thinking ahead—figuring out the next play call before the previous play has even been executed. It's something he's mentally gone through in the past while passing along what Reid had called, but now he's the one making those decisions.
"You have to have a pessimistic play and an optimistic play," Nagy explained.
So far, the results have been good, and Reid sees the advantage of his time and input being on the bigger picture of what's happening within the game.
"It's allowed me to kind of roam and do some things there," Reid said. "It has worked well. You can see more of the game. But I've done it both ways, there's pluses and minuses to both, but I have a lot of trust in [Nagy], so that helps."