In conjunction with the Local Initiatives Support Corporation (LISC) and the NFL Grassroots Grant Program, the Kansas City Chiefs Community Caring Team awarded a $200,000 grant to Kansas City Public Schools (KCPS) on Tuesday to replace the Northeast High School football field.
The $200,000 grant will go toward the installation of a synthetic turf surface, a small track, sidewalks, a security system, bleachers, lighting, parking and a storage facility.
"This is the 13th year that the Chiefs and the Hunt Family Foundation have provided assistance to the NFL Grassroots and LISC program for fields that need refurbishment, that need to be redesigned and that need to be safe for the players," said the Chiefs senior vice president of business operations, Bill Chapin. "We are proud to be a part of it because that is improving not only the fields here, but also the play, and empowering these kids with a safer environment."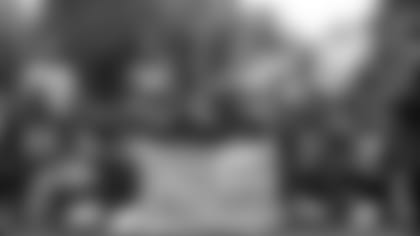 The goal of the NFL Grassroots Program is to provide assistance for non-profit, neighborhood-based organizations to improve safety, quality and accessibility of local football fields. It also seeks to redress the shortage of clean, safe and accessible football fields in low and moderate-income neighborhoods.
"This was a start to the funding that is required for us to make the improvements to this facility," said KCPS Interim Superintendent Al Tunis. "The $200,000 gets us an immediate start, and we will begin our planning right away."
Since 1998, more than $37 million in grants have been awarded to 290 projects in more than 70 cities nationwide. To qualify, schools are vetted through LISC and the NFL Grassroots grant award process.
"Community is the bedrock of what we believe in as an organization," Chapin said. "We're committed to charitable causes, this region, Jackson County and our schools. It's great that it's right here at Northeast High School which has had a proud heritage in this region."
On top of the grant, the Northeast High School football team also spent practice on Tuesday with two guest coaches—Chiefs linebacker Derrick Johnson and wide receiver Jason Avant. The players helped instruct the team during drills and interacted with players on both sides of the ball.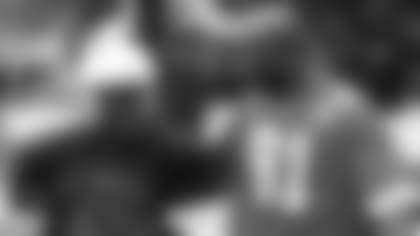 "To actually come out and talk to them and actually be involved with their practice— it's pretty mind-boggling for them, and they're very appreciative of it," Johnson said. At the same time, they're playing the same game we played back in the day. It reminds me of home."
Since 1999, the Chiefs and the Hunt Family Foundation have been involved with 13 major youth athletic field refurbishment and construction projects. Nearly $2.4 million has been set aside by the organization in an effort to ensure area youth have a proper, safe place to play.
"It's one of those things I was very fortunate to be drafted into," Johnson said. "I've been here for 11 years with the Chiefs, and to actually be doing this, helping inner-city kids through football through a sport that teaches us all about getting knocked down and getting back up, it's just going to give these kids a better attitude on life."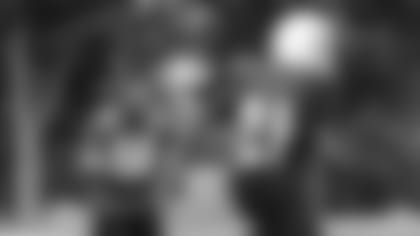 In addition to the $200,000 grant, KCPS was also awarded a $25,000 ESPN amenities grant to install a new scoreboard as part of the same project.
The new facilities can be used by the high school, the middle school and the community, Tunis said, as well as multiple youth programs offered in the area.
"We want to encourage community use of our facilities and it is our hope that we'll be able to get people out here and get kids out here feeling that they can play in a very safe environment," he explained.
Tunis hopes to celebrate the new facilities with two events—a groundbreaking ceremony and a final ceremony prior to the first football game played in the 2016 high school season.
The Kansas City Chiefs and The NFL are happy to announce a $200,000 grant for the construction of a new athletic field for Northeast High School, Derrick Johnson and Jason Avant were on hand to help with today's practice.