The new parking procedures are implemented at Arrowhead Stadium. After a significant, encompassing review and data analysis of the parking at Truman Sports Complex, the Chiefs have created a number of enhancements to expedite the parking process. 
"Across the league, when Season Ticket Members participated in a survey, it was found that the number one complaint from the fans was traffic," Chiefs President Mark Donovan noted. "When we received that data, we wanted to be responsive and help improve the process."
Last year, the Chiefs brought in SP Gameday, who has provided services at more than 90 venues and at major events across the world, including the Olympic Games, the Super Bowl and the NCAA Final Four Tournament, to conduct a traffic study for the Truman Sports Complex. The group used data to determine the safest and most efficient way to get fans through the gates.
The Chiefs also consulted with Premier Parking Services, an organization that manages the parking operation at Sprint Center, Cricket Wireless Amphitheater and Sporting Park. Through these two companies, the Chiefs were able to create a more efficient and improved parking process.
"The biggest change that our fans will see is one-way traffic once they enter the gates," Donovan explained. "When you enter through the toll booth, all fans will be directed in a counter-clockwise flow. Through these studies, we have found that the best way to speed up the parking process is to cut out the cross traffic and keep the flow of traffic in one direction."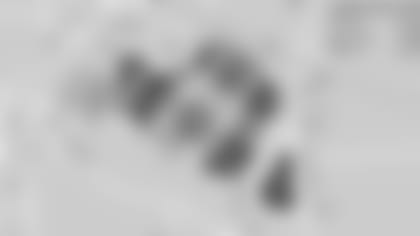 Your Location and Issue to 69050 up-to 3 ½ hours prior to kickoff.
Radio: Listen to the pregame show on 101 the Fox KCFX, home of the Kansas City Chiefs, for traffic updates coming straight from Arrowhead Stadium.
Twitter: Follow @atArrowhead, the official Twitter feed of the Kansas City Chiefs, for traffic updates while mobile or at home.
Please note that the Kansas City Chiefs do not promote utilizing mobile device while driving.
Tow Service
Having car troubles? Call Chiefs Customer Relations at 816-920-4237 and they will dispatch tow service to your location.
Parking Maps
To view a map of the Truman Sports Complex please click here.
Parking Code of Conduct
Our number one priority is the safety of our guests. The parking code of conduct was created to provide a safe environment for all Arrowhead Stadium guests.  Click here to review the parking code of conduct.
Chiefs Parking Terms & Conditions
For complete Chiefs Parking Terms & Conditions please click here.
Questions
Should you have additional questions regarding parking and tailgating please visit the the Parking and Tailgating Frequently Asked Questions by clicking here for parking and tailgating frequently asked questions or contact Customer Relations at 816.920.4237 or customerrelations@kcchiefs.com.