It only takes one individual to change a young person's life forever, and for hundreds of local kids right here in our community, that commitment is on the way with the help of Big Brothers Big Sisters.
More than 400 new mentors, or "Bigs" as they're called, recently elected to become a part of the program, which matches young people with caring adults as part of a one-on-one friendship. The results speak for themselves, as 83 percent of children participating in the program last year reported improved self esteem and 71 percent performed at a higher level in school.
The idea behind Big Brothers Big Sisters (BBBS-KC) works, and the commitment shown by the organization's newest Bigs was something the Kansas City Chiefs sought to honor on Thursday with an exclusive, virtual event featuring rookie tailback Clyde Edwards-Helaire and Assistant Director of Player Personnel Ryan Poles.
The event was part of a pilot initiative called "The Big Draft," which represents a partnership between the NFL and Big Brothers Big Sisters aimed at recruiting new Bigs and honoring them in a memorable way. That celebration was originally scheduled to occur at Draft Fest last month but instead took place as a virtual webinar due to the circumstances facing the globe, though despite the change in plans, the impact was just as evident.
"The Big Draft was the most successful volunteer recruitment campaign in our agency's history resulting in 468 new Bigs currently matched or in the enrollment process. These new volunteers were inspired by the mission and they were also excited about the Big Draft incentives," said Micheal Lawrence, CEO of BBBS-KC. "We were so pleased to come up with a virtual event to replace the Draft Fest event and deliver on the rewards that were promised. The Chiefs have been incredible partners and have done everything they can to make the event happen despite the challenging situation."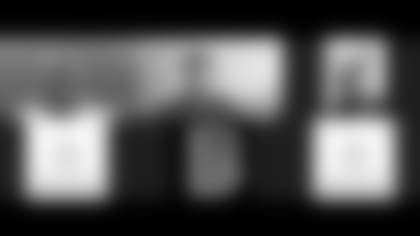 The hour-long webinar included plenty of football talk from Edwards-Helaire and Poles, who covered topics ranging from the virtual draft experience to preparing for Kansas City's title-defense season, though perhaps most importantly, both individuals discussed the role models in their lives. 
"Ultimately, the role model that I stand by is my older brother. He was always there for me when I was growing up," Edwards-Helaire said. "He's a lot bigger than me – he played defensive end in high school, so we were always on opposite sides of the ball – but he was always trying to keep me ahead with the things he was learning. Any time he saw a running back do some things that he'd never seen before, he would come back and tell me about it. He was always looking out for me and I feel like that's what older brothers are supposed to do."
"My role model was my father," Poles later added. "He played the game in college and was a police officer growing up, which gave me some really good perspective, but the biggest thing was he taught us that it was OK to fall forward. It's OK to make mistakes, just get back up and learn from those things. That was critical. He always told us that you had to go through something to be something. I think that advice has been huge for my career and it's helped me get to where I am today."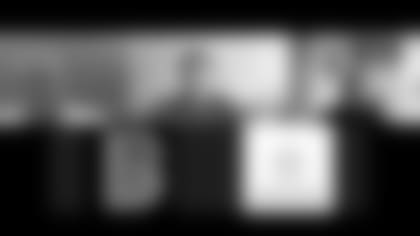 And the excitement didn't just include the interviews. New Bigs were also entered into a raffle to win signed Chiefs' memorabilia and even tickets to Super Bowl LV.
The event was just another example of the Chiefs' partnership with Big Brothers Big Sisters, which has served as a primary beneficiary of the Kansas City Ambassadors Charitable Foundation for several years and was the recipient of the Chiefs Charity Game from 2012-14. In fact, Ambassadors President and co-emcee of Thursday's event Tim Grunhard is a Big himself.
The organization is changing lives right here in our community, and thanks to the efforts surrounding "The Big Draft" festivities, that mission is receiving substantial reinforcements.
"Becoming a Big is a rewarding and big undertaking. Many life-long and life-changing friendships will be created because of the Big Draft. We just wanted to celebrate these amazing volunteers and kick off their experience with something special," Lawrence said. "This exclusive opportunity made possible by partnering with the NFL and the Chiefs provides us a chance to reach a new audience and attract them to our organization in an innovative way."
To learn more about Big Brothers Big Sisters, click here.