Over the past week, we've taken a close look at every Chiefs positional group.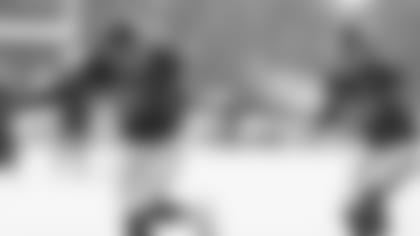 Throughout the course of his career, Charles has taken pride in his ability to block in pass protection.
"You have to have motivation to do it," Charles said. "You just have to be hungry. You just have to feel like you have to go knock their head off before they knock yours off. That's my job. I love contact. I just don't like getting embarrassed when a linebacker tries to bull rush me. I told my running backs, 'This is the Jamaal Charles rule, as long as you can hold them for three seconds you're good.'" **LINK**
Every football-loving fan in the world saw that in the most recent Super Bowl, where the Seattle Seahawks brought their physical brand of football to the Denver Broncos, who could only manage eight points in a 43-8 loss, after setting an NFL record for most points in a regular season (606).
For the Kansas City Chiefs in 2014, there's a lot of intriguing storylines developing within a deep group of talented players along the defensive line. **LINK**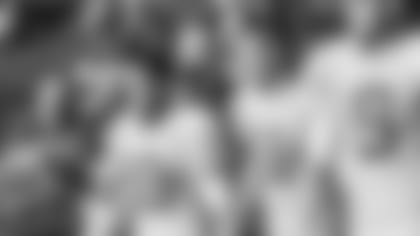 The No. 2 quarterback last season, former Missouri Tiger Chase Daniel, has learned a lot from Smith, both on and off the field.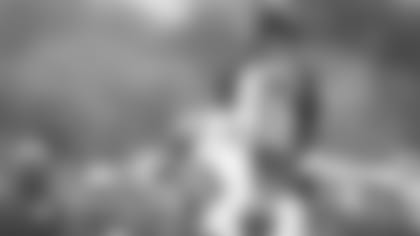 As he helped himself by coming into camp in great shape, Bowe also knows he's going to be looked upon by a talented group of young players, who will look to him as a leader.
"Don't be complacent; just make every play your last play," Bowe said. "That's what I tell my group. That play, be the best you can be at that play. And at the end of practice, you'll put a great practice together. And that's what we're trying to do." **LINK**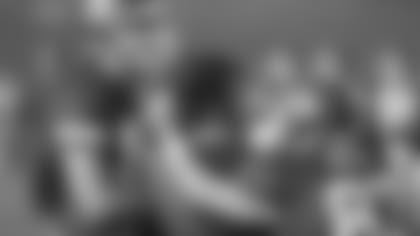 "Yeah I really do think it's a position of strength for us," quarterback Alex Smith said. "It's a position with matchups we'd like to expose because those guys can do so much. And I think that group starts with (Anthony) Fasano, a guy who's played so much football in this league and has had so much success. He's done a great job with those young guys." **LINK**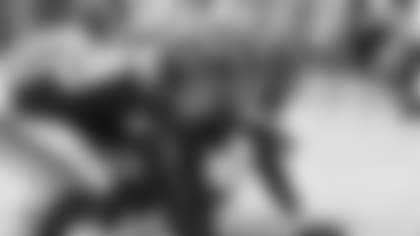 Splitting first-team reps at right guard with second-year player Rishaw Johnson, Fulton is the kind of guy who likes having something to prove to everyone.
Reid spoke about Fulton after practice on Thursday.
"Zach's a tough kid," Reid said. "Again, he's young. He's learning. But he sure is ahead of what you think a rookie would be." **LINK**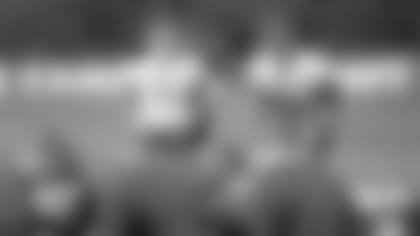 A key storyline since the beginning of training camp has been at kicker, where veteran Ryan Succop is competing with rookie Cairo Santos, the undrafted free agent from Tulane.
Toub explains his thoughts on bringing in competition for the specialists every year.
"Every year we try to bring at least one, whether it's a punter, long snapper or kicker," Toub said. "We try to bring a guy in that's high caliber to push the guys that are here and we certainly have one with Cairo Santos]. [**LINK**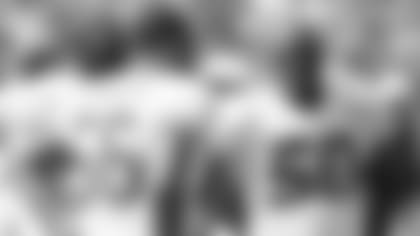 One of the young players who is learning from Hali at training camp is Ford, who couldn't be more excited to join this linebacking crew.
"I think about it all the time," Ford said. "This is pass-rush city." **LINK**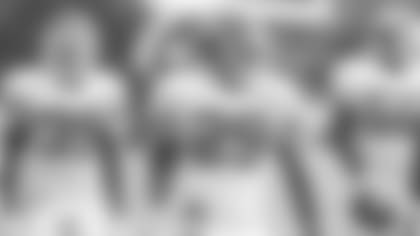 "I want to see us finish," Berry said. "Whether it's a play, knocking the ball down at the end of the play or everybody rallying to the ball, just making the tackle when we're supposed to make the tackle and I think that's been the big emphasis since last year is finishing. Whatever it is, if we get that accomplished, I feel like we would have made big strides."
Berry finished the 2013 season with 74 tackles, 3.5 sacks, two fumble recoveries and three interceptions, while also adding two touchdowns. **LINK**