The Kansas City Chiefs practiced in a variety of weather conditions on Friday, two days before their Week 7 matchup against the Houston Texans.
With a light wind and a temperature in the mid-40s, practice began shortly before noon and near its end, the rain made an appearance, under the overcast sky. Regardless of rain or shine, the Chiefs aren't concerned about the climate, color of the sky or any type of precipitation, instead focusing on improving as a football team and preparing for the talented Texans.
Following practice, Chiefs head coach Andy Reid addressed the media and was asked to describe the Texans starting QB on Sunday, Case Keenum.
"We know he had a good preseason," coach Reid said. "We also know that he was a heck of a player in college. He's an active player and has a lot of arm and real phenomenal numbers in college. He's a smart kid. I kind of liked him. I thought he was a good player and I know John Dorsey liked him. It doesn't surprise me at all that he's having a chance to play. That was no surprise at all."
Keenum played collegiately at the University of Houston, beginning in 2007, the senior year of Chiefs WR Donnie Avery.
"First off, he's a great guy," Avery said of Keenum. "I'm excited for him, getting this opportunity. He's very agile and calm under pressure; we have to get after him."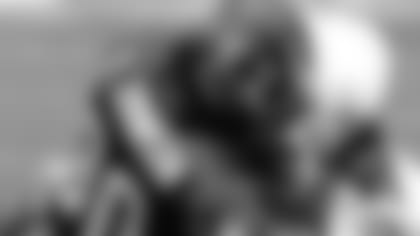 One of the guys in charge of helping contain Keenum and the Texans offense is Chiefs two-time Pro Bowl LB Derrick Johnson, who leads the team with 44 tackles, five assists and 2.5 sacks.
"As you know, this is the NFL," DJ said. "He's the next guy to step up; it's his chance. Whenever you have a guy that can run around a little bit more, that poses some problems on defense. If he's running around, that makes it even harder to stop them, especially if he can throw on the run."
When the Chiefs defense isn't trying to get after Keenum and the Texans offense, it'll be watching Alex Smith and the Chiefs offense facing the top-ranked Houston defense.
Helping to protect Smith will be Chiefs T Eric Fisher, who described the Texans front line.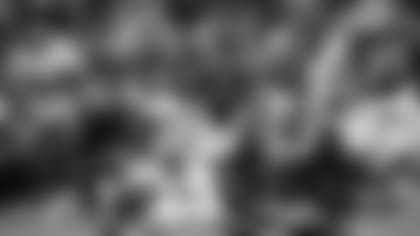 "Obviously, their defense is an outstanding defense," Fisher said. "It's going to be a big challenge for us. We're ready to play, after a great week of preparation; it's time to go perform on Sunday."
Fisher added the collective mentality of the Chiefs offensive line, which aims to keep its signal-caller clean.
"Just try to stay consistent, but try to get better at the same time," Fisher said. "You're never going to be perfect, so you just keep working at it and get better every day; learn from your mistakes, as always, go out there and have fun on Sunday."
Chiefs WR Junior Hemingway echoed Fisher's thoughts on the team's week of practice, including the rainy, windy Friday session.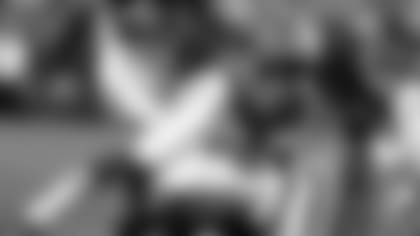 "It's been a really good, solid week of practice," Hemingway said. "The temperature change kind of surprised us a little bit, especially today. When the elements come into play, you have to focus more. When it gets cold, the ground will be a little harder, the ball will be harder and your hands will be cold; you just have to stay focused."
The Chiefs focus will continue tomorrow with more preparations for Sunday's contest at 3:25 PM CDT.
For a look at Friday's injury report, click here.