Remember your last job interview? How about your first day on the actual job?
What was it like? Were you nervous? Uncertain? Confident?
In a sense, those very emotions put you in good company with many of the Kansas City Chiefs players, who will take the field at the Mercedes-Benz Superdome tonight to face the New Orleans Saints.
Of the players on the Chiefs roster for tonight's game, each offers unique perspective, from veterans to rookies. For example, take Chiefs QB Chase Daniel, who signed a free agent deal with the team in the offseason, after backing up QB Drew Brees in New Orleans; his perspective tonight is twofold, playing to win for the Chiefs, while returning to the proud city and fans who embraced him.
"I'm excited to get back there and see all the fans that were so loyal to us for the four years I was there," Daniel said. "See old teammates, the coaches, see everybody. So, it will be fun. I'm excited about it."
One of the teammates Daniel will likely be throwing to is Chiefs WR Donnie Avery, who also signed with the team in the offseason. Entering his fifth season in the league, Avery described his approach to exhibition games.
"Just stay consistent," Avery said. "Make the plays when they throw you the ball and just have attention to detail. I go in like I'm playing the whole game."
Avery likely won't play the entire game and the same can be said for Chiefs right tackle Eric Fisher, whose perspective is different, entering his first NFL game as the league's top pick.
"I think it's going to be huge for me," Fisher said. "I'm going to be able to experience the NFL for real, and I'm really excited to get down there. We're out here every day just grinding at camp and trying to improve myself. To go against somebody else after going against these guys here at practice, I'm really excited."
Fisher's rookie teammate, Chiefs LB Nico Johnson is playing in his first NFL game as well, but will be familiar with the playing environment because of his multiple games in the Superdome, with three-time BCS title-winning Alabama.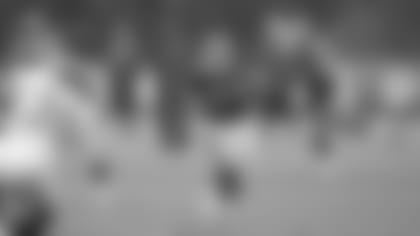 "Going into the Superdome is going to be a comfort for me," Johnson said. "I should be able to relax more than the normal rookie and go out and play."
The last time Chiefs RB Knile Davis played in the Superdome was during his days with the Arkansas Razorbacks; he rushed for 139 yards against the Ohio State Buckeyes in the 2011 Sugar Bowl. Will the rookie be nervous tonight?
"It's just football," Davis said. "I kind of got jitters, coming out here and going live with these guys (Chiefs teammates); we have a lot of Pro Bowlers on the team, but when the ball is snapped, at the end of the day, it's just football."
Then there are players like Chiefs rookie WRs Rico Richardson and Frankie Hammond Jr., both have been showcasing their abilities during camp and tonight have a platform that is magnified.
"I think everybody has a case of the bubble-guts before they go out there, but after the first play, we'll be alright," Richardson said.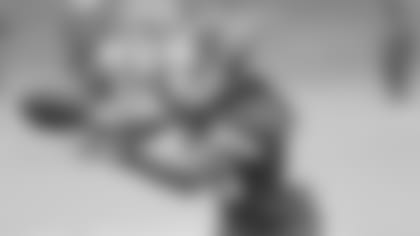 The undrafted free agent title continues to serve as motivation for both wide receivers.
"The time has finally come," Richardson said. "It's just time to go out there and show everyone what we got. We're the underdogs because we were undrafted, but we're going to go out there and give them a show."
"Definitely," Hammond Jr said. "It's just 'lay it out all on the table'; you'll only get so many opportunities in these preseason games, so when we get out there, we have to make the most of them and go out there and play hard."
So when you watch the game tonight at 7:00 PM CDT, think back to those interview days or those first days on the new job; if all goes as planned, you can be celebrating with the Chiefs, who hope to pass preseason interview number one with flying colors.