Not preparing for a three-hour, must-see, action-filled thriller, better known as a Kansas City Chiefs game day, takes a little getting used to. Instead, on the team's Sunday bye, many are watching games from around the rest of the league.
While the Chiefs players are able to get away from football, the coaches do too, only not quite as long, before the entire team reconvenes on Monday to begin attacking the second stretch of the 2013 season.
A super-sized reason for Kansas City's 2013 success has resulted from the tireless efforts by Chiefs general manager John Dorsey, director of player personnel Chris Ballard and the rest of the personnel team, who don't stop searching for the absolute best fits for the team. What amplifies the work of Dorsey and company is the collective effort of finding the right guys, who thrive on and off the field.
"Life is too short sometimes for certain things," Dorsey said. "I like to put my head on the pillow at night and sleep well, knowing that you have men of character in that locker room that love football and they care about their community and their teammates. When you get guys like that, year in and year out, you know that you can put your head on the pillow and sleep at night and you know you're going to get guys that are going be willing to work; they're going to buy into what you're doing. They're going to buy into that locker room mantra, which we keep talking about."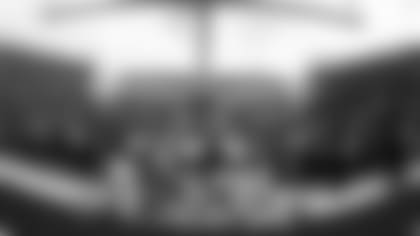 The Chiefs players, including WR Dwayne Bowe, have cited a top reason why this team has been able to match the club's second-best start in franchise history (2003).
"We're a family," Bowe said. "Our unity is strong and guys are doing whatever it takes to win. We're going to fight for that "W" and keep relying on each other."
From day one, Dorsey has said it's his job to get the best players available and each will then be "coached up" by Chiefs head coach Andy Reid and his remarkable staff.
"Great leadership can motivate men to do great things in very different ways," Dorsey said. "I believe Andy Reid to be one of those great leaders of men, I truly do, because he treats men like men. You also have to be able to have men that are willing to sacrifice and the one thing I admire that comes from this locker room is a selfless sacrifice; they care about their teammates and they understand that to do the ultimate goals, week in and week out, you have to go do your job and see where the chips will fall."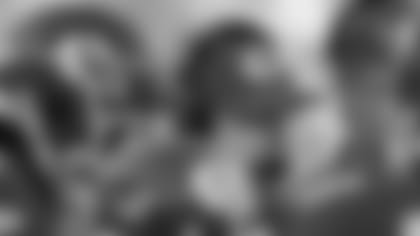 Speaking of coach Reid, he shared the bye-week philosophy that he's stuck by, since becoming a head coach in 1999.
"I've always given the guys time off, (even) back when it wasn't popular to do," coach Reid said. "You try and treat these guys like men; that's what they are, young men. There is a certain amount of responsibility that they need to feel in their team, so part of that's the bye week. So, I've always given them time off to get themselves back. Rest, relax and take care of any business they need to take care of and come back ready to go for whatever is left of the season. Now, the league has made part of that mandatory; the new CBA that the league has given the players an extended time, where the coaches have to let them go, but, I was doing that, quite a little bit before then."
That genuine care of coach Reid has been appreciated by his players and coaches like Chiefs offensive line coach Andy Heck.
"The working environment and culture that he's allowed us to create here, with this team is very positive," Heck said. "For me, it's a lot of fun. I look forward to coming to work every day and coach Reid, the culture he creates here, is a big part of that."
Ultimately, the team efforts by coach Reid, John Dorsey and their staffs led to a team mindset that was immediately embraced by the players.
"When we came in, we had one goal in mind, to buy into the family mentality" Chiefs WR Donnie Avery said. "We've done well, so far, with nine wins, but we just have to keep going. We still have seven games to go in the regular season, so we're catching our second wind and will come back ready to go."
The next chapter of what has already been an incredible story this season, will continue on Monday, when the team begins preparing for its Week 11 matchup against the Denver Broncos.