They devote their lives to protecting those that they've never met, selflessly stepping forward to defend all that we hold dear in this country.
These individuals don't join the service for recognition or fame, it's just simply what they feel called to do, forgoing personal ambition in the private sector to become a part of something much larger than themselves. 
They're the brave few who make up our Armed Forces, and some of the nation's very best are stationed right here in Chiefs Kingdom.
The Chiefs have a rich history of supporting our men and women in uniform throughout the years, and that tradition continues this season through the "Tribute to the Troops" program at GEHA Field at Arrowhead Stadium, which recognizes the real heroes in our community during every home game.
That initiative continues on Sunday night, as Retired General Richard Myers will be recognized as the "Tribute to the Troops" honoree presented by Crown Royal during the Chiefs' postseason matchup with the Pittsburgh Steelers.
A Kansas native who grew up in nearby Merriam, Myers loyally served our country for more than 40 years and retired as a four-star general. His illustrious career included more than 4,100 flying hours as a command pilot, including 600 combat hours during the Vietnam War, and the immense responsibility of serving as the Chairman of the Joint Chiefs of Staff from 2001-05 during the onset of the Global War on Terrorism.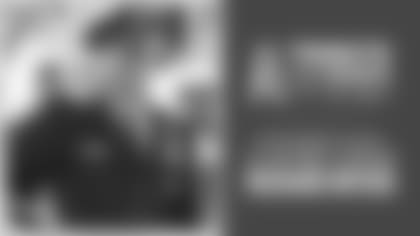 Myers has held command positions at every level and was even awarded the Presidential Medal of Freedom in 2005 for his service to our country, but as so many of these stories often begin, Myers found his path almost by accident.
"When I started at K-State, ROTC was mandatory. You didn't have to serve, but you had to go through the ROTC courses. I had no intention of ever joining the military," Myers said. "I liked it though, and when I took the junior and senior courses, that's when they taught me how to fly. That's what really got me interested in it. I liked everything about it."
Myers decided that he liked it enough to pursue a brief career as a pilot, and once he got started, he never left.
"I just loved the entire experience, so I decided that I'd serve my five-year commitment in the Air Force, but I still didn't plan on making it a career," Myers said. "One thing led to another though, and once I was immersed in it, it just seemed to fit. So, I figured I'd keep going until they kicked me out, and it took them 40 years."
That time in the Air Force included significant combat experience during the Vietnam War, which provided Myers with the opportunity to grow as a pilot while also garnering valuable lessons that would pay dividends later in his career.
"It really gave me a solid foundation in terms of my basic flying skills, and it also taught me some lessons that helped me later on when it came to the equipment and the realistic training required for different types of conflicts," Myers said. "It was also a time where the future wasn't certain. We were in a fairly dangerous business of flying fighters over Vietnam, so we always kind of lived in the moment and never took the next day for granted. That was a great mindset to have, and it lasted for a long time. Life isn't guaranteed, and you need to live every day for the day. I still try to remember that."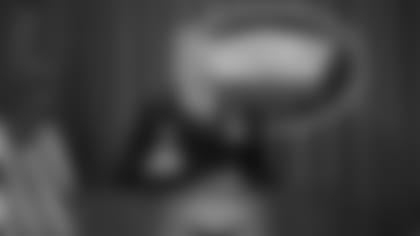 Myers' contributions didn't go unnoticed, either. He was appointed Vice Chairman of the Joint Chiefs of Staff by President Clinton in 2000, and unbeknownst to him, Myers would be called upon to lead amidst one of the worst days in American history. He was acting Chairman on the morning of Sept. 11, 2001, meaning that Myers was our nation's highest-ranking military officer while the United States was under attack.
"I was on my way from Capitol Hill to the Pentagon when it was attacked, and I remember coming across the Potomac River on the 14th Street bridge and looking down at the smoke and fire billowing out of the Pentagon," Myers recalled. "I thought that I had to be dreaming. I slapped myself to make sure that I was awake, but it wasn't a dream, it was reality. It was a different feeling, and not a good one."
Myers helped lead our country through that day and the years that followed, serving as Chairman until 2005. He later retired after more than four decades of service to our nation, but he continued to answer the call even after hanging up his uniform. Myers was asked to return to his alma mater and take over as President at Kansas State University in 2016, once again embracing an opportunity to lead.
He's set to retire from that role in about a month, closing another chapter of selfless service in what's turned out to be a life dedicated to it.
"[My career] would not have happened if I wasn't surrounded by people who had faith in me and expressed confidence in me. It's meant everything. Sometimes, what may seem like insignificant words can be life-changing from someone's perspective," Myers said. "I was really blessed and lucky to have great mentors, supervisors and commanding officers who took the time to keep me on my path. That means that I better be all that I can be, too, and I've been honored to serve."